Click here for an updated article: Five Best for Body 2014
I am still enjoying my Ischia Thermae body lotion and will soon need to invest in second tube (the best indication of a satisfied user). The active ingredient is thermal water from the island of Ischia. I have recently come across a few more body creams that are worthy of recommendation.

Dr Ci:Labo Acqua-Collagen Body Gel. Although I am not a big fan of gels, this dries to a nice sheen and skin feels soft. The ingredients are extremely nourishing and there isn't too much (apart from the inevitable preservative) not to like. Active ingredients include squalane, collagen, green and red algae, plus the wonderfully named bladderwrack (a seaweed), and some plant extracts. It is supposed to be hip-slimming too, but I can't say I've noticed that.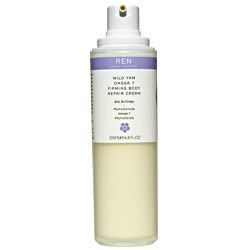 REN Wild Yam Omega-7 Repairing Body Cream.Somewhat gloopy, but good for those days when something richer is needed. In addition to yam, shea, palm and coconut oils, there is seabuckthorn oil.




Skin Biology Calypso's Oil. Although this may not technically be a body lotion, it is great for legs after shaving or waxing. A strong shot of squalane and not much else.

Osmotics Anti-Oxidant Body Complex. I am a new fan of Osmotics and this body cream is a good anti-ager. Vitamin packed with C, E, A, kelp and chamomile.