Truth In Aging's Five Best exfoliators reflect my personal bias for gentle sloughers or enzymes that dissolve dead skin cells. If you like a vigorous scrub, skip this post. As always, Five Best is based on personal experience (me, friends and/or readers), clinical evidence (if such exists) that the ingredients work, and that they do no evil.
Stem Organics Smooth Skin Exfoliant.
This is my new favorite and the gentle scrubbing ingredient is bamboo. It also contains Stem's two signature ingredients: pomegranate (an anti-oxidant with a clinical pedigree to prove it) and kakadu plum (an obscure Australian fruit that has more vitamin C than a gazillion oranges).
Tracie Martyn Enzyme Exfoliant.
Beloved of Susan Sarandon, I use it when I feel I need something a bit more heavy duty than the Stem Organics. It is still very gentle, using pineapple enzymes. It is gentle enough to be left on for 15 minutes, if so desired. There are
salicylic and lactic acids. All ingredients are natural. I find the inclusion of 'botanical oxygen' and a neuropeptide a bit gimmicky.
Environ Claytech Masque.
This isn't really a mask, but an exfoliant. It leaves skin looking smooth and shiny. Clay (obviously) is a key ingredient, plus vitamin E and mineral oil (the latter being a decongestant). Environ products contain higher doses of retin A than are normally available in non-prescription products and they are combined with vitamin C to help firm the skin.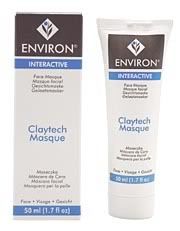 Menscience Microfine Face Scrub.
I like Menscience products. They are well thought through, strong on anti-aging ingredients, simple and with few superfluous or nasty things. The active ingredients are glycolic and salycilic acids, plus there are soothing aloe vera and allantoin.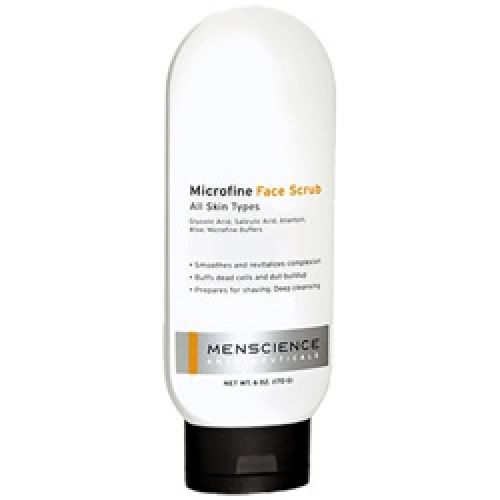 Dr Ci:Labo Orange Peel Scrub For Pores.
Especially good for thirty somethings. Orange oil and apricot seed, plus fruit acids do the exfoliation work. There are loads of other good things including licorice, garlic, rosemary and pine.  As the name suggests: good for minimizing pores. While you are on the web site ordering this, check out the black charcoal cleanser.