This post has been updated: Five Best Cleansers of 2013
There is an urban myth, perpetuated by my husband, that Paul Newman's sole concession to anti-aging has been to plunge his face into ice cold water every morning. I've always found this information extremely unhelpful since, for this regimen to work, you'd need the genes of an Adonis or the hide of walrus (or perhaps both). For those of us who need a splash of warm water and a good cleanser, here are Truth In Aging's Five Best Facial Cleanser picks.

Tracie Martyn's Amla Purifying Cleanser. I've loved this since it was launched a few years ago. Cleansing but gentle and it keeps my rosacea at bay. Amla is an Indian plant rich in vitamin C. The cleansing agents are from sugar cane, papaya enzymes gently exfoliate, salycic acid stops break outs and curcumin is soothing.




Stem Organics Gentle Cleansing Milk. This has to live up to Australia's stringent (compared to the US) organic standards. It has Stem's signature ingredients of kakadu (a fruit with a very high level of vitamin C) and Tasmanian kelp, as well as plenty of other botanicals and vitamin E. No nasty preservatives or sulfates. This cleanses gently while doing a good job of tightening pores. It can be ordered online, but be patient as it wends its way from Down Under.

Suki Cleansing Lotion. This has sage, thyme and lemon for cleansing. However, this is a good cleanser for dry and flaky days since it has plenty of grapeseed sunflower oils as well as oat milk and cocoa butter. It can alternated with Suki's Exfoliating Lemongrass Cleanser, which has rice flour, olive oil, chamomile and vitamin C.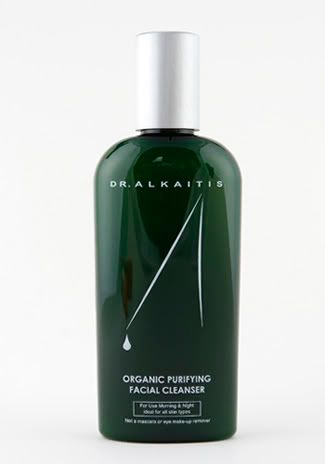 Dr Alkaitis Organic Purifying Facial Cleanser. There are three components: the cleanser complex with olive, shea, coconut and jojoba oils; a skin repair complex with chamomile, plantain, nettle, rosemary, seaweed and lavender; and a vitamin complex of E, A, and C. Dr Alkaitis is a plant expert whose mantra is that you shouldn't put something on your face that you wouldn't be willing to eat. Although I haven't personally tried this cleanser, I can highly recommend his shampoo.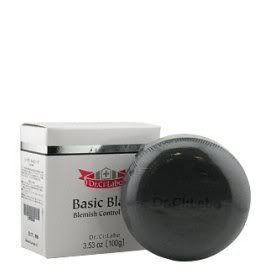 Dr Ci:Labo Basic Black Blemish Control Soap. I was first introduced to black charcoal cleansers by a friend who frequently travels to Tokyo. Black Charcoal is a big deal in Japan as a cleanser and purifier. It works really well, but isn't easy to come by in the US. This is one of the few that I have found. It is great for those of oily and pimply skin, or anyone desperate to close those stubbornly open nose pores.