I call it a discerning eye. My husband calls it retail snobbery. It is true that my default mechanism is to regard any potion or lotion under $50 (rock bottom!) with suspicion (he would say contempt).
Perhaps its the sub prime crisis, but I've recently found myself scanning drug store shelves for interesting new finds. What's more I've been pleasantly surprised and have even posted on some standouts.  Here are Truth In Aging's Five Best for Under $30.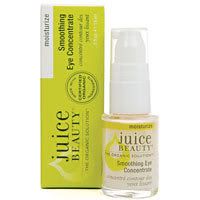 Juice Beauty just about makes the price threshold, but I wanted to include this brand because it is good value considering how good the ingredients are. Smoothing Eye Concentrate scrapes in at $29. All the natural ingredients are organic (USDA certified, but better than nothing). This is a good product for the morning after the night before - euphemistically known as puffy eyes. There are juices of grape, carrot, aloe and cucumber, plus oils of avocado and sunflower. The extracts include green tea and algae. Interestingly the fatty acids are plant derived. There is also vitamin P - I assume that this is not Prozac, but a bioflavenoid. I'd prefer it not to include sodium hydroxide (an irritant), but hey, some potions for ten times the price do much worse.
Useful links
Juice Beauty at SkinStore.com

You can't quibble with the price of this one: $9 for a bottle of Dazzle Dry Nail Laquer. At last a nail polish that doesn't rip my nails to shreds. I use Dazzle Dry base coat and nail lacquer in rose quartz. Every nail polish I have every tried causes my nails to flake and break. I've tried formaldehyde free with no success. Dazzle Dry is not only free of formaldehyde but of nitrocellulose, toluene and phthalate. It promises to dry within five minutes and it does. Plus it is tough wearing - and, believe me, I use my nails as if they were a tool kit.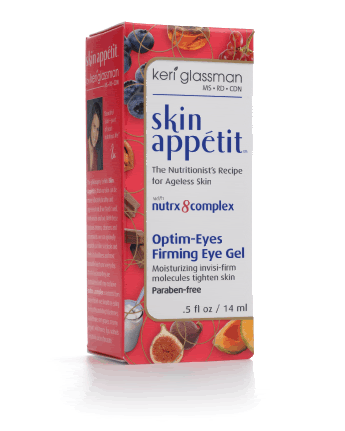 This $15 drug store eye cream is pretty good. Skin Appetit's products were developed by a nutritionist, Keri Glassman, and use the idea of anti-oxidant super foods as the basis for an anti-aging formula. Optim-Eyes Skin Firming Gel has, as you would expect from a budget cream, some basic moisturizers, thinning agents and a surfecant. However, it more than makes up for this mediocrity with a salad bar of nourishment, from cucumber to, to grape seed, to blueberries, to chocolate, plus some yogurt acting as a lactic acid. Sadly, boasts of paraben-free are mitigated by a couple of irritants, ethylhexylglycerin (according to a Belgian study) and phenoxyphenol, and a pollutant, tetrasodium EDTA.
I can hardly believe how good this Body Moisturizing Lotion can be for $7.99. Yes To Carrots boasts being paraben free and its key ingredients are Dead Sea mud, as well the obvious carrots. I thoroughly expected them to be mere needles in a haystack of gloop and chemicals. I couldn't have been more wrong. Yes to Carrots Body Moisturizing Lotion has an emollient, propylene glycol (which I, personally, believe is largely safe) and imidazolidinyl urea, a preservative that can irritate sensitive skin. Apart from that, however, it is excellent value for money with olive, jojoba, avocado and almond oil, organic extracts of pumpkin, sweet potato and melon. Then there is vitamin E and niacin (vitamin B3 supposedly good against rosacea and for brightening skin) and no less than three algae extracts.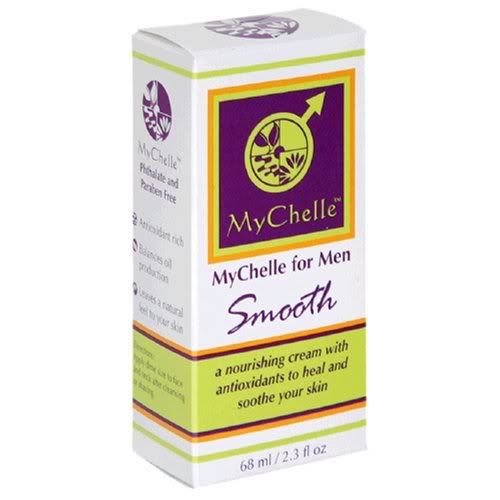 I am very impressed by Mychelle's products. They usually have a really good anti-oxidant as the centerpiece, such as matrixyl 3000, and the prices are keen. In this case, Smooth, is a moisturizer from the men's range. Its key active ingredient is astraxanthin (a super-duper anti-oxidant that is much more powerful than vitamin E). There is also olive oil and shea butter, pumpkin seed, green tea and lycopene. All this for about $26 for 2.3 fl oz.
Useful links
You can buy Mychelle on Amazon.com