Truth In Aging's picks for getting volume without looking as if you've had an electric shock include two shampoos, a conditioner and two post-washing leave-in thingies. This post will be regularly updated as we come across better products for Big Hair.
Jack Black True Volume Thickening Shampo
o.
No sulfates, parabens or other nasties, plus it does what it says. Lots of nice botanicals such as nettle and basil. The secret sauce for getting volume is creatine. This occurs naturally in all vertebrates and is responsible for getting energy to muscles and cells. It is also linked to promoting human growth hormone and, for that reason, is taken as a supplement by body builders. Some that do, report that they have noticed their hair growing thicker. On the other hand, others report noticing that they have been losing hair since taking creatine. My personal suspicion about the latter is that these are scrawny late-20-somethings who don't date, trying to pump up on creatine, feeling guilty and then noticing hair loss and refusing to accept that this may be a natural consequence of being 20-something.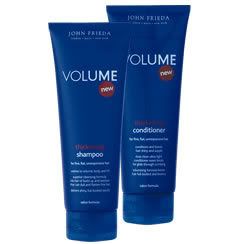 John Frieda's Volume Shampoo
can transform the limp and lank into bouncy and bright. I have a friend who swears by it as the only shampoo that has ever given her any volume. I use it whenever I stay with her and can vouch that it made my hair look and feel good. Plenty of plant extracts. Shame about the sulfates though.

Louise Galvin Sacred Locks Conditioner for Fine Hair.
British tinter to the stars, Louise Galvin has a whole line for people with fine hair, so check out the shampoo and treatment masque as well. An antidote to John Frieda/s sulfates, you'll find nothing nasty amongst the ingredients for Louise Galvin's products. No perfume, nor parabens. Plus they do what what they say they'll do.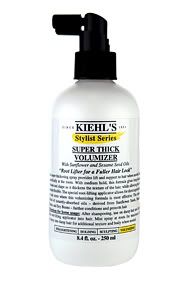 Kiehl's Super Thick Volumizer.
I am not a big Kiehl's fan, but this really does work. You spray it to the roots of wet hair before styling. It is particularly good for giving body to short hair.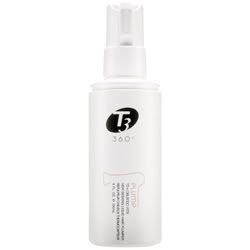 T3 Plump Heat Seeking Hair Plumper.
I am putting this one forward with a couple of disclaimers: I have never used it and there are at least two ingredients - anediol and
dimethylpabamido propyl laurdimonium tosylate - that have me completely stumped as to what they are. The ingredients list in general is dauntingly full of long chemical terms. On the other hand, I couldn't identify much that is nasty and people absolutely rave about this product.