UPDATE: Please see "
Five Best Hands and Nails
" for an updated article.
The search for good hand creams has paid off and Truth In Aging has a shortlist of Five Best. As always with our reviews, the criteria is good ingredients (backed by clinical trials where possible), we've seen the evidence with our own eyes and the product won't do too much damage to us or the environment. A Five Best hand cream update will be posted as we come across even better.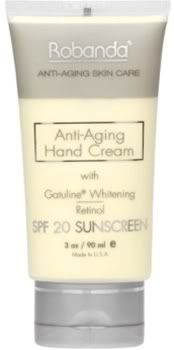 Robanda Anti-Aging Hand Cream.
An intelligent mix of ingredients: two skin whiteners for zapping age spots that are not based on hydroquinone, retinyl palmitate and a sunscreen.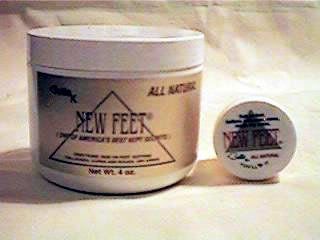 Bette K New Feet.
So it's for feet, but improvisation is the mother of invention. A friend of mine switched me on to this. Its a bit greasy and a bit smelly, but it really does work. Heavy duty cracks and dryness will be soothed in days. I am using it around the finger nails, elbows and heels. My elbows are positively purring.
Dr Ci:Labo Perfect Ageless Anti-aging Formula.
This is a face cream, but if we are willing to extend the use of a foot cream, why not. I've been experimenting with this as an anti-aging hand cream and like the results.
It contains three powerful anti-oxidants: coenzyme Q10; palmitoyl pentapeptide-3, otherwise known as matrixyl; and fullerenes (an extremely powerful anti-oxidant). No parabens or silicones.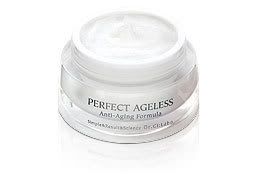 Bareille Nail Strengthener.
I wish I could tell you why and how this works. I can't. However, it works so well, its scary. Use it a couple of times a week for a couple of weeks, and you will need to get out the nail clippers. It comes with a nice little origination myth: originally developed for horses hooves, ostlers started to notice their own nails growing. I almost wish Bareille didn't work so well because I don't particularly like what is in it: imidazolidinyl urea, a preservative banned in Europe; sulfates, parabens and petrolatum. Apart from vitamin E, lanolin and bees wax, I can't even tell you what the active ingredients are. But work, it does.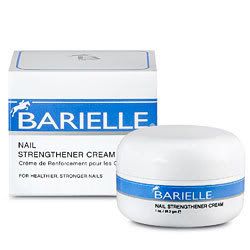 Aesop Resurrection Aromatique Hand Balm.
I
am a new convert to Aesop's products. The scalp cleansing shampoo has
made an itchy scalp a thing of the past. This Australian brand is as
nice to the planet as it possibly can be and the stuff works. This hand cream has lots of nice oils, shea butter and aloe, grapefruit seed, wheat germ and carrot.