Finding a shampoo that does no evil is no easy task. They are by and large full of enough nasty chemicals to justify a Green Peace alert. In fact, I'm beginning to side with the many women and men who tell me they don't use shampoo at all. Not surprisingly then, Truth In Aging's first pick isn't exactly a shampoo.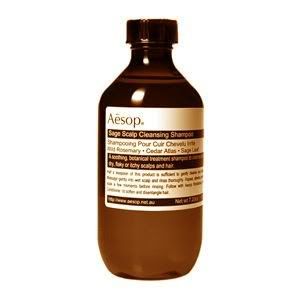 Aesop Sage Scalp Cleansing Shampoo
.
Aesop is an Australian brand (readily available in the US) that thinks that shampoo is bad for you. It calls its core product a scalp cleanser and the idea is to massage it into the head, work a judicious amount through to the ends of the hair and rinse it off. You can top it off with conditioner and a weekly mask. I think this is one of the nicest products I have come across. (Aesop has nice skin care stuff too). I don't particularly like the fact that it contains ammonium lauryl sulfate, a potential irritant that must be rinsed off thoroughly and immediately. It also uses a preservative called
methylisothiazolinone. One study at the University of Pitsburg on rats demonstrated that is a neurotoxin. Other animal studies have shown no long term adverse effects and Europe, Japan and the US have all deemed it safe.

Louise Galvin Sacred Locks Shampoo for Thick or Curly Hair.
British tinter to the stars, Louise Galvin, found that she was using chemicals to counteract chemical build up and thought that a range that skipped chemicals altogether would be a good thing. She refuses to use lauryl sulfates, glycerin, preservatives, propylene or silicone. This shampoo has provitamin B5 and vegetable oils. Good for very dry hair too.

Philip B African Shea Butter Shampoo.
Apart from shea butter there are 16 different plant extracts. Apart from the above mentioned
methylisothiazolinone, there is nothing not to like. Gentle enough for frequent use. I must admit that I find that it is essential to use Philip B's detangling rinse after using this shampoo.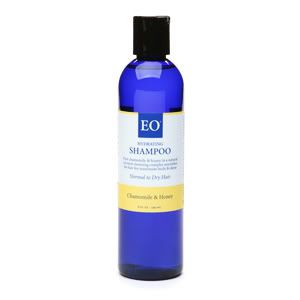 EO Hydrating Shampoo.
Chamomile and honey are amongst the organic ingredients. There is vitamin E and A to soothe the scalp and promote hair growth. This is a good product for anyone, but those with aging and/or graying hair will like it. One preservative,
phenoxyethanol, is said to be an irritant.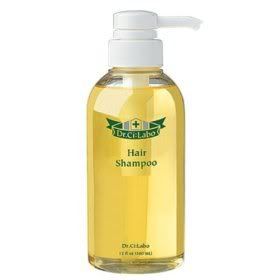 Dr Ci:Labo Hair Shampoo.
Made by a Japanese dermatologist that has a good skin care range called Perfect Ageless and products that use Japanese black charcoal. I like the quite confidence of a product that calls itself Hair Shampoo.