I was given a tube of Japanese black charcoal facial cleanser by someone who travels to Tokyo frequently and have written about how effective it is for breakout-prone, oily skin. The problem has been tracking it down in the US. As of today, problem solved: Dr Ci:Labo's Basic Black range is readily available via http//www.cilabousa.com or Amazon.com.
I can take no credit for this one. I was sent a link by a friend in the UK. The Basic Black range looks extremely promising. It uses black charcoal, is dermatologist-developed, and Ci:Labo is Japanese. The Basic Black cleansing gel looks a lot like the product I was given and I have read positive reviews of it.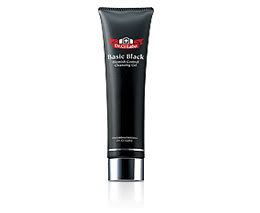 The Basic Black moisturizing gel, however, gets mixed reports. Some people say its the best thing they have ever used. Others say that it made their oily skin even oilier.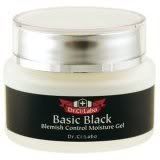 Behind Dr Ci:Labo is one Dr Shirono, who is a dermatological laser surgeon. The product range is fragrance-free and also avoids using petroleum surfecants.
Dr Ci:Labo's anti-aging range, Perfect Ageless, looks interesting as well. It uses Coenzyme Q10 as an anti-oxidant and matrixyl to stimulate collagen production. Matrixyl is a peptide that is contained in one of my favorite products, Image Skincare Ageless Serum.