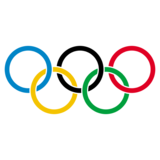 Truth In Aging
's
Anti-Aging Olympics nomination: Going Green
With so many grooming brands around today, it's obviously very difficult to select a facial cleanser by sampling all of them first. Not to mention, some lines have more than one facial wash. Ah, the decisions! So you can't blame someone for finding a wash they like and sticking with it for years.
As an editor, I actually have had the chance to try out plenty (and I mean plenty) of facial washes over the past three years. One that has worked out for me is the
Cleansing Facial Wash
by Naturopathica ($28 for 4oz), a brand that is found in many spas and embraces a holistic approach to skincare. What I like about Naturopathica is the fact they're genuine about being natural and do not add any toxic-base materials to their products (the brand started when founder Barbara Close started tapping into natural ingredients from her own garden that offered both therapeutic and beauty benefits). Thankfully, they offer a men's line!
The top ingredients in Cleansing Facial Wash include aloe barbadensis (aloe vera) gel and the antibacterial properties of tea tree (it has been used for thousands of years to heal and is great for the skin). Other "earth" properties include ylang ylang, lavender, rose and spikenard (the latter, which turns up in the Bible dozens of times, being used mostly for its fragrance). The fragrance is mild and not too feminine and it feels quite refreshing, with no filmy residue.
Thumbs up, even if it makes bohemian trendy.