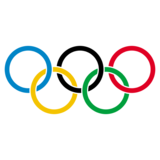 Truth In Aging
's
Anti-Aging Olympics nomination: Going Green
Over the past few days I have been trying a variety of products from
Om Aroma & Co.'s
luxury, organic product line and, my oh my, have I been feeling like some pampered Russian oil-industry heiress. Just on my face, I've been applying formulas with names that include champagne, caviar, and white truffle.
The origination myth behind OM is equally rich, and goes like this: After developing a severe allergic reaction to a store-bought lotion right before a performance, professional concert pianist Angela Kim set out to develop a line of skin care products that were up to her level. Bringing on a team of holistic formulators, aromatherapists, and skin care experts, she developed OM; which is to be appreciated not only for what it includes (only premium, natural ingredients and essential oil from around the world such as manuka honey from New Zealand, organic shea butter from Africa, and chardonnay grape seed extract from France), but for what it leaves out (free of parabens, formaldehyde, mineral oil, petroleum, synthetic fragrances, surfactants and other harsh chemicals.)
All products are 80% certified organic.  But what about the other 20%?  Well, Kim gives a good explanation (or two) for that:
"Sometimes amazing oils are not available in organic form, but they have such beneficial qualities that we decide to include it. Every single ingredient is chosen for a very specific purpose, and they come from all over the world from the best suppliers we can find."
And…
"In order to effectively protect our customers from harmful bacteria, yeast, and fungus, we use 1% of a gentle, non-toxic, paraben-and-formaldehyde free preservative - polyaminopropyl biguanide – [which] is used in saline solution."
For me, I'm satisfied… now on to my new favorite.
Of all the face creams I've tried of late, the
Crème Luxe White Truffle Face Cream
($95,1.7 oz.)
is by far the most luxurious (for sure). Just the feel of it is amazing—from finger to face it's the lightest, most silky formula that I have every experienced. And, most important to me, it wins the race when it comes to quick absorption. Seconds after application, it has sunk into my skin, leaving behind softness and luminosity (but definitely not shine.)
Billed as "an organic breakthrough with an unprecedented complex of seven vitamins, minerals, peptides, amino acids, antioxidants, and omega-3 fatty acids," the White Truffle Face Cream is certainly not something to sneeze at (especially at $95 for a 1.7 oz. jar).
So what's so special about it?  Let's break it down:
The namesake white truffle extract, also known as 'white diamond', is said to restore the skin's luminosity while reversing signs of aging. The truth is that I didn't find too much out there that scientifically backed this up. What I did find out was that the truffle is a rich source of B vitamins, which do play an important role in skin care. Vitamin B1, or thiamin, helps improve cardiovascular health; so when it comes to the skin, this translates into better blood flow, resulting in more glowing, healthy skin.  Vitamin B3, or niacin, and Vitamin B5, or pantothenic acid, is a wonderful hydrator, and so has been traditionally used in other skincare products to this effect. Some other claims are that it lifts and firms the skin, acting as a natural botox; lightens the skin; boots natural collagen; gently peels the skin; as well as tones, soothes, detoxifies and stimulates. And, according to this
YouTube video
, "[certain] studies have shown that truffles feature polyphenol antioxidant properties, and that truffle extract can potentially regenerate 50% of damaged cells."
So far, a bit disappointing…but there are two other ingredients in here that deserve some praise: rubus idaeus (red raspberry) seed oil and oryza sativa (rice) bran oil, both of which fall into the 20% category of not being completely organic.  What they do do, however, is impressive in that they create a natural skin shield of UVA and UVB protection. In fact, red raspberry has been shown to be equal to that of titanium dioxide, and has been rated to have an SPF as high as 28-50 (Oomah et al 2000).  It also has a high proportion of alpha and gamma tocopherols (vitamin E), vitamin A, and omerga-3 and -6 fatty acids, as well as other nice chemical constituents: flavonoids, alkanoids, malic acid, and vitamins B1, B3, C, D, and E.
Moisturizing rice bran oil also offers a small degree of sunscreen protection (although not as much as the red raspberry) and is probably a factor in the formula's greaseless feel and quick skin absorption capabilities. What it does contain, however, is a slew of fatty acids and antioxidants—such as vitamin E, ferulic acid, linolic acid, and oleic acid - all working together to promote collagen formation nourish the skin.
Silk amino acids, which you can find all the way at the bottom of the ingredient list, is the other ingredient that gives the formula its silky feel. Used to help prevent skin dehydration, silk amino acids have a low molecular weight that allows them to easily penetrate the surface layers of the skin - helping not only to enhance the way the formula works but also the way the product feels.
The inclusion of oats and aloe, especially as the formula's first two ingredients, is certainly a testament to the formula's soothing properties. Everybody can probably remember their mother sitting them down in a bathtub of oatmeal during those itchy first days of chicken pox, right?
Oils from rose hip, pumpkin, sweet almond, soybean and sunflower are particularly good to combat fine lines and superficial dryness, also bringing in additional fatty acids, vitamins and antioxidants to counter sun damage and free radicals. Cocoa butter and shea butter are also along to soothe.
Other interesting ingredients include the regenerative ginko leaf; the antioxidant + flavonoid-rich carrot; the moisturizing apricot, high in both Vitamin A and E; as well as the antioxidant fennel, which improves circulation to fight water retention and puffiness. 
Ingredients in OM Aroma & Co's Creme Luxe White Truffle Face Cream:

Organic avena sativa (oats) kernel meal infusion, aloe barbadensis (aloe) leaf juice, carrier oils of rosa canina (rosehip) fruit oil, cucurbita pepo (pumpkin) seed oil, rubus idaeus (red raspberry) seed oil, prunus amygdalus (sweet almond) oil, oryza sativa (rice) bran oil, glycine soja (soybean) oil, (and) helianthus annuus (sunflower) seed oil, (and) extracts of tuber magnatum (white truffle), ginko biloba (ginko) leaf, lavandula angustifolia (lavender), daucus carota sativa (carrot) root, prunus armeniaca (apricot) fruit, foeniculum vulgar (fennel) fruit, theobroma cacao (cocoa) seed butter, emulsifying wax NF (veg), vegetable glycerin, butyrospermum parkii (shea butter) fruit, stearic acid (from soybean), tocopherol (Vit E), silk amino acids, fragrance (100% essential oil), polyaminopropyl (1% paraben/formaldehyde-free preservative).