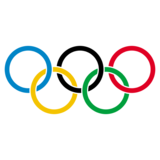 Truth In Aging
Anti-Aging Olympics Nomination: Sun Bunny Salvation
Procyte is best known for its range of copper peptide-based skincare. Its Ti-Silc sunscreen with SPF60 is supposed to be powerful and gentle enough to protect the post-peeled or those in recovery from plastic surgery. 
Apart from the active sunscreens, the most dominant ingredient is green tea. There is also tamanu seed, which is supposed to contain three types of lipids, beta-carotene and Vitamin D3. 
Personally, but then I am fussy, I would prefer Ti-silc not to have alumina or DMDM hydantoin, a potential irritant. Still, if you would like to give it a try, its yours if you post a comment and promise to send us a review.

Ingredients in Ti-Silc Sunblock SPF 60
Actives: Octinoxate (7.5%), Titanium Dioxide (7.0%)
Green tea extract, water, dimethicone copolyol, hydrogenated polybutene, cyclomethicone, octyl stearate, sunflower seed oil, microcrystalline wax, tamanu seed oil, dimethicone, lecithin, hydrolyzed rice protein, hydrogenated castor oil, sodium chloride, polyglyceryl-3 oleate, octyl salicylate, silica, alumina, stearic acid, DMDM hydantoin, tocopheryl acetate, iron oxides, beta-carotene, vitamin D3, iodopropynyl butylcarbonate