A couple of months ago I posted on the various forms vitamin C. They are not all equal and ascorbyl tetraisopalmitate is by far one of the most potent. And, unlike your more run of the mill vit Cs, it can be used in high doses, welcomed by sensitive skin and last up
to 18 months. It seems quite rare, however. Perhaps it is expensive. Since, products with ascorbyl tetraisopalmitate aren't all that easy to come by, here is a round up of some that look worth checking out.
Skin Medica Vitamin C Complex.
This has your basic ascorbic acid, but the next ingredient in line is
ascorbyl tetraisopalmitate. There is also vitamin E. And that's about it. Reviewers - uniformly delighted - tend to report a silky skinned feeling. This may, however, be due to nothing more than the silicone.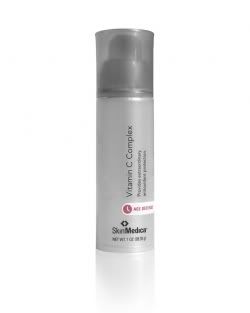 Blanc Nouveau C50.
If all you want is ascorbyl tetraisopalmitate, then this is the one to go for. Blanc Nouveau C50 has a 50% concentration of this super vitamin C. The other 50% is made up of emollients and there is also a bit of grape seed oil, jojoba, macadamia and squalane.
The Body Shop Moisture White Eye Serum.
Well I'll be darned, The Body Shop of all things. That pioneer of botanicals that lost its way may be back on again, providing good quality for the price. For an eye cream that costs about $25, this is pretty good value. It has our super vit C, liquorice, vitamins A and E and squalane.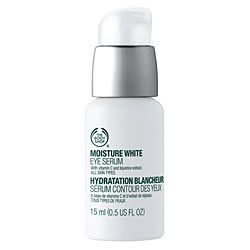 Advanced ResKUE Topical Vitamin K Cream.
A brand that likes its vitamin K (good for rosacea and age spots), this comes with a 5% concentration. Plus there is
ascorbyl tetraisopalmitate, and vitamins A, B, C and D.