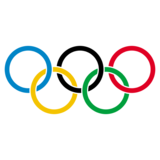 Truth In Aging's

Anti-aging Olympics Nomination: Sun Bunny Salvation
I am back to an old favorite sunscreen (although, confusingly, it comes with a new name and packaging). The sunscreen formerly known as Cotz is now called Solar Protection Formula. I like it because it delivers a whopping SPF 65 and full spectrum sun protection without causing me to break out.
As a quick aside, I prefer a separate sunscreen than to have one incorporated into other products. I feel I have more control over when and where to use it, the ingredients and the potency.
Solar Protection Formula has four active sunscreen ingredients. One of them, octonoxate, is toxic but studies have shown that not in concentrations that can be absorbed and do harm. There are some nice additions in the form of vitamin C, vitamin E, maritime pine and beta carotene. The only thing I don't like is the inclusion of talc (although its tight near the bottom of the list so is presumably a small concentration) and a preservative called phenoxythanol, which can be an irritant.