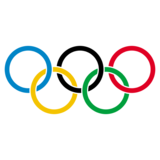 Truth In Aging
's
Anti-Aging Olympics nomination: Going Green
When athletes push themselves to the limit, their bodies respond loud and clear.  Contracting new muscle groups leads to aches; stretching ligaments leads to sprains; and banging limbs leads to bruises.  To repair the damage that they regularly wreak on their bodies, athletes in-the-know keep an arsenal of
Traumeel
Homeopathic Ointment
on hand.
Traumeel Homeopathic Ointment doubles as an anti-inflammatory and an analgesic (otherwise known as a
painkiller).  It was developed to provide temporary relief of minor aches and pains associated with sports injuries.  Its healing properties, however, are not limited to the hard-core athlete.
The active, the clumsy, and the aging can all find suitable uses for Traumeel.  From reducing muscle inflammations and bruises to relieving backaches and joint pain, Traumeel appears to be a wonder cream for all ages and activity types. Loyal devotees rely on it to soothe their Achilles tendons, treat soreness in their knees, and reduce the flair of fibromyalgia.
Traumeel works by modulating various cellular and biochemical pathways.  Although symptomatic relief may be immediate, therapeutic improvement typically takes up to a week, depending on the amount of the dosage, the severity of the condition, and the overall health of the patient.
Traumeel has garnered a great deal of support from the medical community.  From over two dozen clinical studies conducted on Traumeel, results indicated that the cream is safe in combination with other medications and rarely causes adverse side effects. In a controlled double-blind study testing its efficacy in the treatment of sports injuries (available
here
), patients using Traumeel reported significant pain relief and generally were able to resume athletic training sooner than those using a placebo. If you'd rather take the doctor's word for it, physicians have been recommending Traumeel for over 30 years.
The ointment derives its healing power from a mountainous flower called
arnica montana
. Arnica preparations are frequently used by professional athletes to combat sprains, strains, and bruises.  Including arnica, Traumeel blends 12 botanical and 2 mineral substances as active ingredients to produce a synergistic result, enhancing the therapeutic effects of applying arnica alone.
Another plant extract, calendula officinalis, accounts for Traumeel's largest ingredient. Calendula officinalis has been used for ages in the treatment of skin disorders and pain, as its petals and pollen convey both anti-inflammatory and antioxidant benefits.  An extract of hamamelis virginiana, Traumeel's second-most plentiful ingredient, can be found in the astringent witch hazel.  Native Americans used the bark and leaves of this plant to heal external inflammations.
Clearly, Traumeel has both history and nature on its side.  With its natural ingredients and homeopathic properties, Traumeel contains little that would be cause for concern as long as it is administered topically. In rare cases, persons with hypersensitivity to botanicals in the Compositae family might experience an allergic reaction.  For a safe and effective alternative to conventional NSAIDs (non-steroidal anti-inflammatory drugs) Traumeel might be just the ticket.
Traumeel is produced by HEEL, one of largest homeopathic pharmaceutical manufacturers in the world.  "Heel" stands for Herba Est Ex Luce, which translates to: "Plants come from the light."  What a nice image for such a pure, yet potent, product.
Active Ingredients:
Calendula officinalis, Hamamelis virginiana, Arnica montana, radix, Aconitum napellus, Belladonna, Bellis perennis, Chamomilla, Echinacea angustifolia, Echinacea purpurea, Millefolium, Hepar sulphuris calcareum, Mercurius solubilis, Symphytum officinale, Hypericum perforatum
Inactive Ingredients:
Cetylstearyl alcohol, ethanol, paraffin, purified water, and white petrolatum