At the end of 2012, we launched the Ultra Renew Plus. This device for use at home has LED, ultrasonic and ionic modes. They can be used individually or at simultaneously. In this video, I talk through the differences between Ultra Renew and Ultra Renew Plus, explain each mode and go through the controls. If you are curious about the Plus then click below.
Editor's Note: The Truth Renew & Truth Renew PLUS prototype devices are no longer available for sale in the Truth In Aging shop.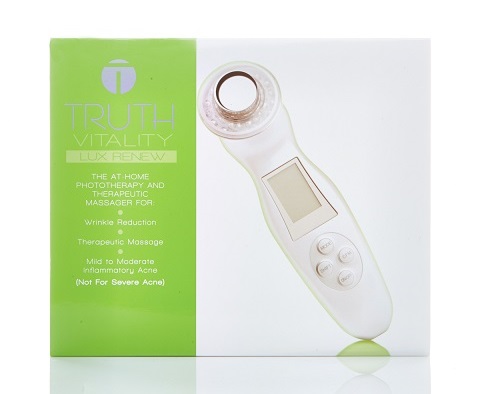 Learn about Truth Vitality Lux Renew, our first ever FDA-cleared device that offers ultrasound, red LED and blue LED therapy to safely and painlessly minimize wrinkles, firm and lift skin, and clear adult acne.