It is barely a month since I launched Ultra Renew, Truth In Aging's LED and ultrasonic device and it instantly became a bestseller. I use it myself three or four times a week and I am thrilled with the firming and lifting results I have been getting - especially around the mouth and jawline. In this video I explain how the device works, show how to use it in ultrasonic mode and the three integrated (no need to remove the light panels) LED lights.
Editor's Note: The Truth Renew & Truth Renew PLUS prototype devices are no longer available for sale in the Truth In Aging shop.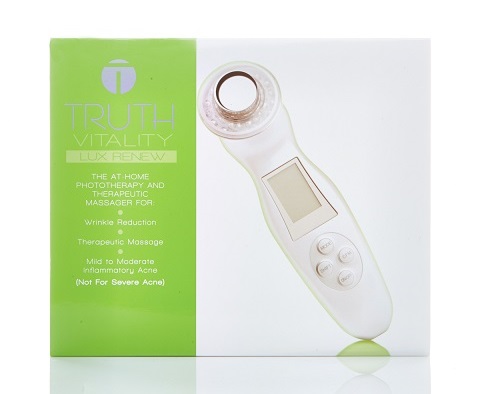 Learn about Truth Vitality Lux Renew, our first ever FDA-cleared device that offers ultrasound, red LED and blue LED therapy to safely and painlessly minimize wrinkles, firm and lift skin, and clear adult acne.