I had received numerous queries from the Truth In Aging community on whether they could use their Ultra Renew or Ultra Renew Plus ($159 in the shop), both of which use ultrasonic technology, to firm and slim the body. Well, theoretically, you could. It just might take some time because these devices, with their small surface areas, are designed for use on facial skin. And this is why I was extremely excited to introduce the Ultra Renew Sculpt, which uses three different technologies (ultrasound being just one of them) to target problem areas of the body, such as the thighs and tummy. Watch this video to learn more about Truth In Aging's Ultra Renew Sculpt.
Editor's Note: The Truth Renew & Truth Renew PLUS prototype devices are no longer available for sale in the Truth In Aging shop.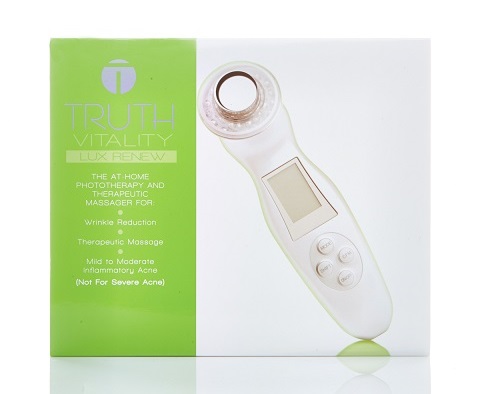 Learn about Truth Vitality Lux Renew, our first ever FDA-cleared device that offers ultrasound, red LED and blue LED therapy to safely and painlessly minimize wrinkles, firm and lift skin, and clear adult acne.