Sevani Eye Repair Age Defying Eye Creme
Size:
0.5 oz (15 ml)
Sevani Eye Repair Age Defying Eye Creme is an all-natural eye firming and brightening treatment that leaves the eye area looking youthful and refreshed. With an infusion of peptides and botanicals, this cream improves the appearance of lines, wrinkles and puffiness while CoQ10 and caffeine improve dark circles and reverse signs of aging. The addition of potent antioxidants and hyaluronic acid improve elasticity to repair and renew for the ultimate anti-aging synergy! Just as with all the products in the Truth In Aging shop, this product has been
tested for 30 days and recommended by one of our trusted reviewers
, so you can get it for yourself knowing it works!
This luxe yet all-natural eye cream is packed with Sevani's botanical organic blend of neem, neroli, rooibos tea, rose damascena and lotus blossom extracts. These wholesome ingredients provide the delicate eye area with the nourishment needed to look and feel firmer and healthier. Pro tip: this cream also does wonders firming & plumping wrinkles around the mouth!
Please note Sevani products are final sale and not eligible for return.
TIA Review by JustD:
I have very fine tiny lines under my eyes, so twice a day, on my left eye, I applied Sevani Eye Repair Age Defying Eye Creme and placed ReLuma Eye Cream on my right eye. Right off the bat I was a bit put off by the way the Sevani creme simply laid on my skin, whereas the ReLuma was like melted butter to my right eye. Sevani's texture is creamy, but I had to dab moderately to get it to fully absorb into my skin.
After about the first week of use I really wasn't excited with it, but eye to eye it seemed to be holding its own against Reluma. In the second week, Sevani seemed to still be holding its own against Reluma and it wasn't quite as drying as it initially had seemed to be in the first week. I was still adding more of it versus the Reluma, but the results were comparatively similar in my magnifying mirror.
After a little over three full weeks of using Sevani's Eye Repair Age Defying Eye Creme, I radically concluded, for the price and the results, that Sevani is definitely worth trying out. Truthfully, over time, the appearance of my left eye seems to fully surpass my right eye! It may not be for everyone, as it is a bit drying, but adding a serum or plumper to the eye area before applying it will help this out. For me, the results of ReLuma on my right eye have not been so glowing after 4 full weeks of usage. The results I am experiencing cannot be denied and I like what I am seeing from this product.
Please note Sevani products are final sale and not eligible for return.
Got Questions? Contact Us
… More
Benefits:

all-natural, contains no synthetic color, firms skin, hydrates skin, paraben-free, reduces crow's feet, reduces fine lines, reduces puffiness, silicone-free
Our Take...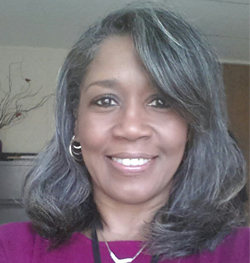 "
When I was gifted an option to test drive Sevani Eye Repair Age Defying Eye Crème ($65 in the TIA shop), I excitedly jumped at it. I had, just a week prior, received my first purchase of ReLuma's Eye Cream ($95), and I was just into my first week using that product by the time the Sevani...
"
Read Full Article
Your Take...
*Aloe Vera Juice, Avocado Fruit Oil, Sunflower Seed Oil, Cetearyl Olivate (And) Sorbitan Olivate (Olive Derived), Evening Primrose Oil, Vegetable Glycerin, Gotu Kola Extract, Green Tea Extract, Olive Squalane, Leuconostoc/radish Root Ferment Filtrate, Caffeine, Hyaluronic Acid (Mushroom Derived), Acetyl Hexapeptide-8, Licorice Root Extract, Ubiquinone (Co-Enzyme Q10), Rosehip Seed Oil, Xanthan Gum, *Pomegranate Extract, *rose Damascene Extract, *sacred Lotus Blossom Extract, *Neroli Blossom Extract, *Red Tea Extract & *Neem Leaf Extract

*Certified Organic
Founder interview with Sheryl Gibbs of Sevani (VIDEO)
Sheryl Gibbs drove up from Philadelphia to talk to me on this video. I was thrilled to meet her as her Sevani skin care line has some of the most innovative and conscientiously natural products that…
Video- green beauty brands that deliver
As Earth Month closes out, there is no reason stop looking for green beauty brands. In this video, I highlight beauty companies that are not just green washing and, what's more their earth-friendly…
Using the ring finger, gently apply to lower eyelid working from the outer corner inwards making sure not to pull or drag the skin. Then apply from inner corner of eyebrow to outer corner of upper lid. May apply serum underneath.