Size:
2.0 oz (60 ml)
Skin Biology Folligen Cream uses a synergistic formula of copper peptides, saw palmetto and antioxidants to thicken thinning hair, eye lashes and eye brows.
Directions:
Use Folligen Ceam to target specific areas such as thinning hairlines or crown. For ease of use and best results, rub into a damp scalp. It will not stain the hair or scalp.You can use it with, or without emu oil, which also aids hair growth.
TIA Review by Marta:
Skin Biology Folligen Cream is a copper peptide treatment for helping hair grow – whether thinning or aging hair on the head, sparse eyelashes or moth-eaten eyebrows. The great thing is that it works and it comes at a great price. The bad news is that it is a rather alarming turquoise color and Skin Biology (the maker of it) doesn't provide any instructions (or even list of ingredients on the bottle).
Using Folligen for head hair is fairly straightforward. Just rub it in to the scalp – either all over or just where needed. No it does not stain your hair or make your skin turquoise. It does, however, rub in much more easily if the skin is damp so the best time to use it is after washing and before drying the hair. Skin Biology recommends using it every three or four days at first to ensure it doesn't irritate. As you build up a tolerance, you can increase it to every other day and then every day over a period of, say, 10 days. I didn't have any problems with it and was able to use it every other day from the get go.
Copper's ability to assist in hair growth was discovered when it was noticed that the hair follicles around treated wounds were exceptionally large. It seems to work on the follicle in two ways: increasing follicle cell proliferation increased follicle size; and copper also decreases programmed follicle cell death, which results in smaller follicles. More on copper peptides and hair growth. It seems that you have to keep using this product for it to continue to work.
If you want you can use emu oil on the scalp or brows before applying Folligen.
Got Questions? Contact Us
… More
Our Take...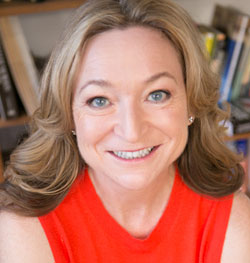 "
Folligen Hair & Scalp Nutrient Cream is a copper peptide-based potion to restore thinning hair. I have tried it and it works extremely well. Recently I was asked by Lim whether it would also work on eyelashes and brows. There was only one way to answer that: I promised to give it a try. As experiments...
"
Read Full Article
Your Take...
Purified Water, Copper-Peptides (Hydrolyzed Soy Protein And Copper Chloride), Ethylhexyl Palmitate, Stearic Acid, Squalane, Cetyl Alcohol, Glycerol Stearate, Peg-100 Stearate, Cupric Chloride, Olea Europaea (Olive) Fruit Oil, Ppg-2 Myristyl Ether Propionate, Polysorbate 80, C10-30 Cholesterol/lanosterol Esters, Serenoa Serrulata (Saw Palmetto) Fruit Extract, Phenoxyethanol, Allantoin, Lavandula Stoechas (Spanish Lavender) Oil, Sodium Salicylate, Leucine, Aloe Barbadensis Leaf Juice (Aloe Vera) Gel, Retinyl Palmitate, Tocophersolan (Vitamin E), Mixed (Alpha, Beta, Gamma, Delta) Tocotrienols, Mixed (Alpha, Beta, Gamma, Delta) Tocopherols, Ubiquinone (Coenzyme Q-10), And Xanthophyll (Lutein)
Folligen by Skin Biology
Folligen is a copper peptide treatment for helping hair grow – whether thinning or aging hair on the head, sparse eyelashes or moth-eaten eyebrows. The great thing is that it works and it comes at…