Soleil Toujours Mineral Sunscreen SPF 45
Size:
1.7 oz (50 ml)
Specially formulated for the face, Soleil Toujours Mineral Sunscreen SPF 45 is a lightweight mineral sunscreen enriched with Pentapeptide-11, CoQ10, Sodium Hyaluronate, Green Tea Leaf and the brand's proprietary EcoSun Complex to hydrate, help firm skin and reduce damage caused by UVA and UVB rays. The mineral sunscreen formula contains non-penetrating mineral filters, Titanium Dioxide and Zinc Oxide, to deliver naturally based and superior protection against harmful broad spectrum UVA/UVB rays that cause long-term cell damage and premature aging. Like all the products at Truth In Aging, this product has been reviewed by a member of our community of reviewers, so apply with certainty.
The proprietary formula, EcoSunComplex, is composed of Red Algae, Vitamin C Ester, Vitamin E and Bisabolol, which helps reduce UV-induced DNA damage, prevent loss of firmness, increase skin smoothness, and decrease wrinkle depth. Peptides, that stimulate collagen synthesis and skin elasticity, and sodium hyaluronate provide deep cell hydration and help sun induced skin damage. Just apply liberally fifteen minutes before sun exposure, and reapply at least every two hours or directly after water or sweat exposure. The sunscreen is vegan, gluten-free and also free from parabens, phthalates and synthetic fragrances, so face the sun with peace of mind.
Tested for 30 days and recommended by Vickie:
When TIA asked me to do a review of a sunscreen, I jumped on the opportunity. Living in sunny Arizona, I have more experience with sunscreen products than pretty much any other in my skin care lineup. It's imperative that we protect our skin year-round to not only prevent skin cancer, but to combat the effects of premature aging. In my mid-forties, the effort is paying off. Luckily for all of us, sunscreen technology keeps getting better and better. Soleil Toujours Broad Spectrum Face Sunscreen SPF45 ($55), for example, has a few pleasant surprises that put it above common store brands and high-end sunscreens that I've used in the past.
Being a minimalist, aka a bit on the lazy side, I like to keep my regimen simpler to save time in the morning. Usually, I put on moisturizer, then sunscreen, followed by a bit of foundation. When I received the Soleil product, I tried doing the same steps. Boy was that a happy mistake.
Soleil is beyond your typical suncare. It squeezes out of a classy-looking, but poorly designed bottle (more on this in a bit) as a thick, runny cream. The titanium and zinc oxides, superior sun protection without chemicals, make the product look white as you apply onto your skin. My initial shock had me thinking of Twilight, and I wasn't too sure if I liked my new vampire look. Not one to give up, I gave it a chance and massaged for a minute. Like magic, the white faded away to my normal skin color, leaving a nice smooth canvas. Now that's pretty neat.
Then I topped it with some foundation that also contained a primer. The result was thick and pasty. I washed my face, applied moisturizer, Soleil and a different foundation without primer. A little better, but still didn't feel or look right. It took me a couple of days to realize that the perfect feel and coverage was simply Soleil and nothing else. Soleil had worked magic again by providing me with four products in one: moisturizer, sunscreen, primer, and foundation. I was really pleased to discover that it had simplified my routine more and really does make skin look smooth and dewy. Now for the cool tech.
The benefits of Soleil are undeniable. You have a mineral-based protection with natural ingredients from titanium dioxide and zinc oxides that protect your skin from UVA and UVB rays. Included is a powerhouse combination of ingredients, dubbed EcoSunComplex that contains red algae, vitamin C & E, bisabolol to naturally boost SPF and green tea leaf extract. This combination added to peptides for collagen stimulation, CoQ10 antioxidant, and sodium hyaluronate for hydration works together to not only protect and prevent further sun damage, but improve your skin, all the way to the DNA level. Presto!
A completely natural, eco-friendly, organic sunscreen that protects skin, reverses damage, replaces several products, looks and feels great really is top quality. If only the bottle matched the genius of the product.
The bottle is a beautiful black and gold with an embossed logo. I don't mind the spout being on the bottom either since it allows gravity to dispense every drop of product. However the dispenser is too close to the lid and leaves a mess. You have to be aware of this and wipe it each time and be comfortable knowing that some of the product will get stuck in the crack. That's okay. I'd rather have the problem of cracks on the bottle than on my face. I still give Soleil Toujours a big thumbs up.
Discount codes cannot be applied to this item.
Got Questions? Contact Us
… More
Benefits:

contains SPF 45, fights free radicals, moisturizing, paraben-free, unscented, vegan
Our Take...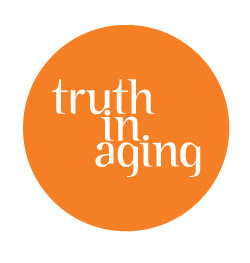 "
by Vickie F. When TIA asked me to do a review of a sunscreen, I jumped on the opportunity. Living in sunny Arizona, I have more experience with sunscreen products than pretty much any other in my skin care lineup. It's imperative that we protect our skin year-round to not only prevent skin cancer,...
"
Read Full Article
Active Ingredients: Titanium Dioxide 7.36% Zinc Oxide 5.14% } Purpose: Sunscreen } Purpose: Sunscreen

Inactive Ingredients: Aloe barbadensis (Organic aloe vera) leaf juice*, alumina, aluminum stearate, aqua (water), bisabolol, camellia oleifera (green tea) leaf extract, caprylic/capric triglyceride, chondrus crispus, citric acid, citrus aurantifolia fruit oil, citrus aurantium dulcis peel oil, citrus limon peel oil, citrus reticulata leaf oil, commiphora myrrha resin oil, dimethicone, ethylhexyl palmitate, geraniol, glucose, glycerin, hydrogenated castor oil, limonene, linalool, magnesium sulfate, mentha piperita stem/leaf oil, mentha viridis leaf oil, methylpropanediol, myristica fragrans kernel oil, myristoyl pentapeptide-11, panthenol, pogostemon cablin oil, polyglyceryl-3 ricinoleate, polyhydroxystearic acid, potassium sorbate, prunus amygdalus dulcis (sweet almond) oil, rosa damascena flower oil, salvia sclarea oil, santalum spicata wood oil, simmondsia chinensis, (jojoba) seed oil, sodium bonzoate, sodium hyaluronate, tetrahexyldecyl ascorbate, thymus vulgaris oil, tocopherol, triethoxycaprylylsilane, ubiquinone, vitis vinifera (grape) seed extract, vitis vinifera (grape) seed oil, zinc stearate.

*Organic sunscreen ingredients
Apply liberally 15 minutes before sun exposure. Reapply immediately after swimming, sweating or towel drying or at least every 2 hours.