Available in:
0.5 oz (15 ml) & 1.0 oz (30 ml)
Stemulation Facial Serum is formulated with Human Mesenchymal Stem Cells (HMSC) designed to improve skin texture and tone, diminish the appearance of wrinkles and aging skin, even out skin tone and produce radiant glow.
Review by: Marta
Stem cell actives need something to repair, such as a wrinkle. If you don't have wrinkles you will be disappointed if you splash out on a stem cell serum. Which is why, I believe, Dennis – who shared with us that he "doesn't have lines" had a mixed experience when he (very thoroughly) reviewed Stemulation Facial Serum for us. I've been curious ever since to know what Stemulation Facial Serum would be like if given a sporting chance on some real lines and wrinkles (such as mine), and I have been testing it for the past six weeks.
It turns out that Stemulation's stem cells are no exception – they like the wrinkle challenge. I found that it has helped smooth fine lines and given the skin around them renewed suppleness. I also experienced a bonus evening out of skin tone due to some of the other ingredients here that I will go into later.
First a quick word about Stemulation's signature HMSC Cultured Media cell growth medium conditioned by cytokines secreted from Human Mesenchymal Stem Cells that are harvested from human bone marrow. They are capable of replication as undifferentiated cells. Read more on human and plant stem cells.
Stemulation's serum is a lightweight lotion in an aloe vera base. Following the stem cells, there is Syn-Ake (dipeptide diaminobutyroyl benzylamide diacetate), which claims to fight expression lines by temporarily debilitating the muscle, keeping it from contracting and thereby smoothing lines in a wrinkle-prone area. I don't necessarily object to expression inhibitors but I don't much care for them, regarding them as mostly superficial. This otherwise impressive formulation could easily do without it. To start with, there is a gentle, but effective form of vitamin C, sodium ascorbyl phosphate, and the powerful and multitasking niacinamide. I like the inclusion of the collagen-boosting peptide, miristoyl pentapeptide-8. The botanical extracts include a couple of my favorites, skin-brightening turmeric and milk thistle, an antioxidant that protects against cell damage from toxins. Milk thistle helps against acne, making it a good choice for those who need their anti-aging serums to assist with breakout control.
There's nothing much to dislike except for a lone silicone and ubiquitous phenoxyethanol. Although fragrance is listed, I find Stemulation's Serum to be odor free. Finally, it is worth pointing out that those with dry skin may need to layer a moisturizer over this serum.
Got Questions? Contact Us
… More
Our Take...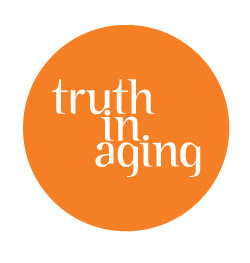 "
Reviewed by Dennis I approached Stemulation's Facial Serum ($135/15mL and $240/30mL in the shop) with guarded enthusiasm. Having used stem cell conditioned media in the past (ReLuma Eye Cream, $95), I had high hopes for the Stemulation. I did, however, consciously decide to take an objective...
"
Read Full Article
Your Take...
Aloe Barbadensis (Aloe Vera) Leaf Juice, HMSC Cultured Media (stem cell extract) Glycerin, Dipeptide Diaminobutyroyl Benzylamide Diacetate, Sodium Ascorbyl Phosphate, Beta Glucan, Dimethicone, Vitus Vinifera (Grape) Seed Oil, Myristoyl Pentapeptide-8, Niacinamide, Stearyl Alcohol, Aribica Extract, Tocopherol, Ascorbyl Palmitate, Camellia Sinensis (Green Tea) Leaf Extract, Vitis Vinifera (Grape) Seed Extract, Vaccinium Myrtillus (Bilberry) Extract, Silybum Marianum (Milk Thistle) Extract, Pinus Pinaster Bark (Maritime Pine) Extract, Ginkgo Biloba Extract, Curcuma longa (Turmeric) Root Extract, Sodium Stearoyl Lactylate, Glyceryl Stearate, Hydroxyethylcellulose, Xanthan Gum, Disodium EDTA, Fragrance (Parfum), Phenoxyethanol, Ethylhexylglycerin
Video: Stem cells in anti-aging serums
Stem cells have become commonplace in the cosmetics industry, but remain slightly unfamiliar to the general public. In this video, I describe the various types of stem cell actives and
Video- how to get the most from expensive serums
Cosmetic companies have been making some significant innovations with active ingredients that are increasingly exotic - gold, stem cells, radical scavengers. But they don't come cheap. Some of the…
Directions: Apply 1 - 2 pumps of Stemulation Serum to clean dry face and neck to improve the appearance of skin texture and tone.