Sweetsation Orchidee Vitae Age Defying Facial Oil
Size:
1.0 oz (30 ml)
Sweetsation Orchidee Vitae Age Defying Facial Oil offers a refreshing burst of fruit and flower extracts for lightweight moisture and health that's great for any skin type. Help your skin repair damage and protect it from the elements organically with this antioxidants-packed facial oil. Just like all of the products at Truth in Aging, this item has been
tested and reviewed
to ensure that you are left with beautiful, youthful, and radiant skin. Shop Truth in Aging today for honest reviews of beauty products, discounts, and free shipping on orders over $39.
Sweetsation Orichdee Oil uses antioxidant-rich rosehip seed oil, maracuja oil, argan oil, and orchid flower extract to moisturize and aid in absorption of Retinol based skin treatments. Apply to clean skin to brighten even the dullest, driest complexion. While many other oils may cause acne prone skin to react and break out, just a few drops of the Sweetsation Orchidee Oil applied before acne treatments opens the gate for Retinol and Vitamin C absorption. Skin is now protected with a smooth layer of moisture that reduces undesirable peeling and dryness often associated with acne products.
Tested for 30 days and recommended by Tina:
Let me start off by saying I am a late arrival to the facial oil bandwagon. At 43, my skin is still an oil-slick and acne-prone, so the thought of adding oil to an already oily complexion took a while to get my mind around. I finally dipped my toe into the pond, so to speak, by trying a few oils. Surprisingly, oil now has a permanent spot in my skincare routine — especially when used in conjunction with prescription Retin-A or other anti-aging treatment products. Layering Retin-A with a facial oil and/or moisturizer helps counter-act the dryness and peeling from Retin-A.
What I didn't realize until reading the packaging on the Sweetsation Orchidee Vitae Precious Age-Defying Facial Oil is that using a retinol in combination with facial oil actually allows the retinol to penetrate deeper into the skin. To quote the packaging: "If you apply a few drops of oil before your anti-aging cream, the oil molecules behave like tiny Trojan horses, tricking the skin into letting active ingredients like Retinol, Glycolic Acid, and Vitamin C deeper into the skin and closer to the collagen — producing fibroblasts, making your treatment more effective." To this I say, "Giddy-up Trojan horses, and make more fibroblasts!"
As facial oils go, this is a very pleasant formulation. The product comes in a plastic container with a dropper. I actually think the packaging is perfect, though some may prefer glass packaging to plastic. I've dropped too many potions on the floor only to have them shatter into million pieces, and plastic is better for travel. The dropper is also much less messy than other dispensing mechanisms for facial oils. The product is always fresh, and you can see exactly how much you are about to use to avoid wasting any product.
I am extremely pleased with the results of this product! Around the holidays, the weather was really cold, and this concentration of oil was perfect to protect against the drying winter elements. The oil feels nice, absorbs quickly and really gives a noticeable glow to the skin after about a week of use. After 2 weeks, I began to see improvement in skin tone and texture. My skin is not more or less oily than usual, but it is definitely smoother and feels balanced. As oils go, this contains a number of highly concentrated active ingredients including hydrating argan oil, antioxidant-filled rosehip seed oil, maracuja oil, sea buckthorn, prickly pear, and vitamin C, as well as the namesake orchid flower extract — with no water or fillers.
Here's where this little gem earned a permanent spot in my skincare rotation: neck and décolletage. In my teens and 20s I spent a lot of unprotected time in the sun. Unfortunately, those days in the sun caught up to me in the form of sun damaged skin — especially on my neck and chest. This oil was extremely effective in minimizing the crepiness on my neck, and those pesky vertical lines on my chest from sun exposure.
Users sensitive to fragrance may want to pass on this oil because it does have a strong scent. I personally LOVE the scent, and I think it adds to the overall experience giving it a more pampering, luxurious feel. Like a spa day in a bottle. The formulation is all natural free of toxins, parabens, sulfates, artificial fragrances, colors etc. The price point is reasonable considering the ingredient list, 1 oz. retails for $34. If affordable, effective skincare wasn't enough, the company is eco-friendly and animal cruelty-free.
Got Questions? Contact Us
read more
Our Take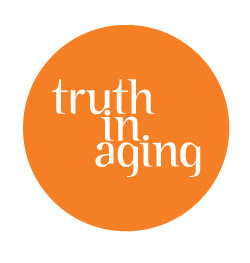 by Tina G. Let me start off by saying I am a late arrival to the facial oil bandwagon. At 43, my skin is still an oil-slick and acne-prone, so the thought of adding oil to an already oily complexion took a while to get my mind around. I finally dipped my toe into the pond, so to speak, by... read more
Was this review helpful?
Yes
/
No
0 member(s) found this review helpful
Organic Argania Spinosa (Argan) Oil
Organic Rosa Canina (Rosehip) Seed Oil
Carica Papaya (Papaya) Seed Oil
Cymbidium Grandiflorum (Orchid Flower) Extract
Brassica Oleracea Italica (Broccoli) Seed Oil
Dipalmitoyl Hydroxyproline (Natural amino acid
essential for skin collagen synthesis)
Passiflora incarnata (Maracuja) Seed Oil
Prunus domestica (Plum) Seed Oil
Organic Adansonia Digitata (Baobab) Seed Oil
Organic Rubus Idaeus (Raspberry) Seed Oil
Rosa Damascena (Rose) Oil
Lavandula Angustifolia (Lavender) Essential Oil
Aniba Rosaeodora (Rosewood) Essential Oil
Vaccinium Macrocarpon (Cranberry) Seed Oil
Hippophae Rhamnoides (Sea Buckthorn) Oil
Olive Squalene
Organic Plukenetia volubilis (Sacha Inchi) Oil
Moringa oleifera (Moringa) Oil
Tetrahexyldecyl ascorbate (VITAMIN C)
Organic Opuntia ficus indica (Prickly Pear) Seed Oil.
Apply 3 - 5 drops in the morning and/or evening on bare, clean, slightly moist skin, face and neck, avoiding the eye area. It can be used alone or before daily skin care to better prepare the skin to receive its benefits. Discontinue use if irritation occurs and lasts. Keep out of reach of children. Do not ingest. Do not use this product if you are allergic to any of the ingredients.