Transderma O Optimal Booster Serum
Size: 1oz
Transderma O is a cellular energizing serum featuring an optimized formulation of PQQ, B vitamins, and other select ingredients essential to skin's cellular vitality. This new optimal booster serum offers focused support for the proper function of the mitochondria in skin cells. Transderma O's specially balanced blend targets all layers of the skin for energizing cellular renewal. Transderma O is suitable for all skin types and is especially suitable for mature skin. Like all products in the Truth In Aging store, it has been tested by the community so that you can trust that it works.

Reviewed by Marta
When Scandinavian skincare company, Transderma, approached Truth In Aging to review their products, we asked (as we always do) for a full list of ingredients. What came back were lists of active ingredients. We pushed back, demanding a full list – including water, preservatives and anything else. "Our products don't have water or preservatives", was the response. I was immediately intrigued. Transderma was unlike any skincare line I had encountered.

Transderma formulates minimally with the focus on high performing actives. They are not diluted by water, nor compromised by chemical stabilizers, nor undermined by harsh preservatives. Well, any preservatives for that matter (an approach that is possible by avoiding water). For my test, I chose the most complex of the five serums,Transderma O Optimal Booster Serum.

There are but eight ingredients in Transderma O and seven of them are actives, including three forms of vitamin B, vitamin C and creatine (a cell signaler that is produced naturally in the body by amino acids). The most interesting is pyrroloquinoline quinone (PQQ), an ingredient that impacts mitochondria, the source of energy in our cells and critical to the aging process.

I did a deep dive into PQQ that you can read here. To summarize here, it is a small quinone molecule that is a REDOX agent, that is to say capable of reducing oxidants (an antioxidant effect). What has got scientists excited about PPQ is its ability to actually replenish mitochondria (a useful thing since they decrease with age). It also improves dry skin by inhibiting transepidermal water loss (TEWL).

Transderma O is one of the best products that I have ever used. Within a week, the texture of my face was visibly smoother. A week later, two weeks into my test, the skin on my neck was smoother. My cheeks felt and looked firmer. Five weeks into using Transderma O, the deeper lines on my forehead are more shallow.

The results are impressive and are corroborated by our other tester Emily, who was as astonished as me to find a serum that is almost 100% actives. As she noted in her review, given its targeted focus on cell health and recovery, Transderma O plays a very specific role in the skincare roster.
read more
Our Take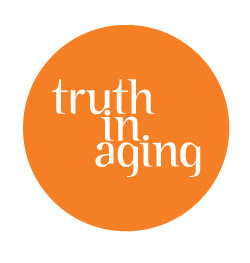 Truth in Aging recently gave me the chance to try an exceptional product. Transderma is a focused and fascinating line of vitamin-rich and very targeted serums produced by a Swedish company called ProBios Laboratories, Inc. My choice among the five-serum lineup was the O Optimal Booster... read more
Was this review helpful?
Yes
/
No
4 member(s) found this review helpful
1 2-propanediol
L-ascorbic acid
niacinamide (vitamin B3)
creatine
pyridoxine cylic phosphate (vitamin B6)
kinetin
pyrroloquinoline quinone (PQQ) disodium salt
biotin (vitamin B7)