Your Best Face Luxury Shave Cream - Tangerine Trio

Size:
1.7 oz (50 ml)
Your Best Face Luxury Shave Cream is a rich and non-lathering shave cream that's loaded with naturally nourishing active ingredients. This cream's ultra-glide formula means you'll experience the closest shave of your life, whether you use it to shave your face, legs, or elsewhere. With a trio of delicious citrus essential oils and a slew of moisturizing and conditioning actives, this is the rare shave cream that will leave your skin more soothed and comforted than before you used it. Reviewer
Nina tested it for 30 days
and asserts that it left her skin smooth, comforted and gleaming, so you can try it yourself knowing it'll work!
These creams are designed to provide superior glide without clogging the blade. A pro tip from Darrel Owens, the creator of this formula himself: resist the urge to rinse this balm after shaving to allow your skin to fully absorb all of the fabulous actives. Also, try it as a pre-shave treatment and post-shave balm for the ultimate in skin-pampering luxury. Best of all, Your Best Face only uses preservatives that are natural, gentle and each on their own contribute additional skin care benefits.
Tested for 30 days and reviewed by Nina:
"More for your skin than just a great shave" is how YBF describes its Luxury Shave Cream and Post Shave Balm . YBF is a great brand that uses quality ingredients, I've loved the YBF products that I've tried and so I embarked on my test with visions of smooth and gleaming legs (though I think is where I tell you that I tried YBF Shave Cream all over my body). I have coarse hair on my legs and underarms and light arm hair. So was it more than just a great shave? Overall, yes! I tested YBF Luxury Shave Cream in Palo Santo all over my body, got a close shave and my skin was soft, moisturized and indeed gleaming. That said, I was only able to use on my legs for one week as my eczema flared up. At first I thought it was the YBF and this review was going in a totally different direction, but when it appeared on my scalp (because I did not shave my head for this trial) I realized it was my difficult skin and not the product, and the fact that the rest of me was fine confirms this.
YBF shave cream is a non-lathering formula. You massage a thin layer into damp skin, let it sit for a moment and then shave. Then, rather than rinse, you gently towel off, leaving the residue as a post-shave balm. In the jar, it's thick but it thins nicely when mixed with water and indeed creates an "ultra-glide" layer of shave cream. It doesn't sting like soaps, lotions and shaving creams can and it gives a close, clean shave. I had a smooth, close shave and no irritation in my underarms, and on my arms (which I don't normally shave) the after-shave residue moisturized my skin and gave it a nice gleam.
As I mentioned, I tried YBF all over my body, and though I blush to talk about this in on the internet, YBF is great for the bikini line. If you wear bikinis or just prefer a clean bikini line, you likely know the agony of razor burn and the equally unbearable torment of waxing. If you're a shaver, YBF is your salvation and if you're waxer, YBF may convert you to the razor. Again, YBF creates a protective layer, which spares the more delicate skin nicks and excessive scraping; I got a clean, close shave, and the left-over residue soothed and I'd say nourished my skin. Normally, when I shave my bikini line, the skin feels raw and I always, always get razor burn (and so I wax). For the entire trial, I had no irritation along my bikini line, which is especially miraculous because for the sake of the trial, I shaved more frequently than I normally would.
Almost more embarrassing than discussing my bikini line is admitting that I shaved my face. Also known as dermaplaning, shaving your face is said to exfoliate, stimulate collagen and promote product absorption, and because YBF shave cream is highly likely to be used by men (the jar does have a manly look) I thought I'd test drive it for the guys. Shaving did exfoliate and removing all those baby hairs added an extra, freshly-polished glow. As for leaving it on my face, I hesitated to do so, simply because I so love my anti-aging products. But I did, and I'm happy to report that it was just fine! My skin didn't react, it didn't interfere with my sunblock and when I left YBF on overnight (which is not how it's meant to be used, but I just had to know), I woke up with happy, moisturized skin. All that said, I wasn't as religious about using or leaving it on my face as I was the rest of my body and did so maybe 2/3 of the trial. While I won't add this (or shaving) to my facial care routine, I think YBF shave cream is a fantastic product for guys (or any women hopping on the face-shaving trend) who like a good shave and have an interest in quality skin-care products and anti-aging actives.
The one small frustration I had with YBF is that it does clog your razor pretty quickly. But once I figured out that it requires more rinsing than foam shaving creams and soaps, the problem was solved.
YBF offers 14 blends of shave cream, and Palo Santo is the blend I've been testing. All are formulated to be safe, which is especially important when you consider that shaving creams can enter the bloodstream. Reverse osmosis water is the first ingredient in each of the 14 formulations. Other ingredients in the Palo Santo formulation include meadowfoam seed oil, vitamin B-5, co-enzyme Q-10 and ferulic acid (side-note, YBF lists the country of origin of all ingredients sourced outside the US; pretty cool, if you ask me). YBF Luxury Shave cream also features leucidal, an all-natural preservative derived from radishes fermented in the lactic acid bacteria traditionally used to make kimchi. Leucidal is also a natural peptide that tones and moisturizes, and it's been approved for use in ECOCert Certified Organic Products. This is the first of I've heard of it and I'm excited to know about it!
Like the name says, this is a luxury product and it's much pricier than soap and regular shaving creams. However, I'd recommend this product to any one who values a great shave and enjoys pampering their skin!
Got Questions? Contact Us
… More
Benefits:

all-natural, hydrates skin, non-drying
Our Take...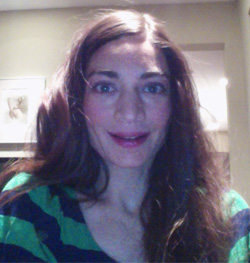 "
"More for your skin than just a great shave" is how YBF describes its Luxury Shave Cream and Post Shave Balm . YBF is a great brand that uses quality ingredients, I've loved the YBF products that I've tried and so I embarked on my test with visions of smooth and gleaming legs...
"
Read Full Article
reverse osmosis water, glycerin, cetearyl olivate (and) sorbitan olivate, hydrogenated olive oil (and) olive oil (olea europaea) (and) olive oil unsaponifiables, meadowfoam seed oil, cupuacu butter, sodium PCA, glucono delta lactone, dl-panthenol (vitamin B5), vitamin E acetate, Leucidal® (leuconostoc/radish root ferment filtrate), sorbitan olivate, witch hazel extract, ethoxydiglycol, tangerine essential oil (citrus tangerina, South Africa), aspen bark extract, licorice root extract, red mandarin essential oil (citrus reticulate, Italy), hydroxyethylcellulose, honey murcott tangerine essential oil (citrus reticulata murcott, Brazil), vitamin E succinate, coenzyme Q10, tetrahydrodiferyloylmethane (turmeric antioxidant), mandarin petitgrain essential oil (citrus reticulate, Egypt), ferulic acid, alpha bisabolol
Massage a thin layer into warmed, slightly damp skin. Time allowing, let absorb briefly before starting your shave and reapply as necessary. There's no need to rinse – just towel off. Doubling as a post-shave balm, apply and leave on a small amount for extra benefits. Best to use for shaving as well as for a pre-shave treatment and/or post-shave balm. Tip from the Founder: If you experience any razor drag, this would be an indicator to use a little more warm water on your skin. Likewise if you happen to be experiencing razor clog that is an indicator to use less product and your shave experience will improve.