ClarityMD Skin Clarifying Acne Treatment Pads
by Envy Medical
ClarityMD Skin Clarifying Acne Treatment Pads
Size:
Contains 60 pads
ClarityMD Skin Clarifying Acne Treatment Pads by Envy Medical are saturated with 2% salicylic acid and antioxidant and astringent witch hazel for maximum effectiveness against acne and acne-causing bacteria.
Directions:
Use one to three times daily after cleansing.
TIA Review by Lynn:
Thank you, Envy! These Envy Skin Clarifying Acne Treatment Pads saved my face! I'm 42 and have had nice skin all my life. For some odd reason last fall (about nine months ago), I started to get serious acne breakouts on the lower half of my face, i.e. nose to chin. The acne got quite severe (i.e. deep under the skin), and I was seriously embarrassed about it. Why at 42 am I starting to look like a 14-year-old teenager? I was under a lot of stress at work, which I know can cause breakouts, but I never had breakouts to this degree or over such a long time period. During the last nine months, I tried everything from changing my diet, my makeup and skin care. My dermatologist even gave me products to try. Nothing was really working. Then Valerie gave me these Envy Skin Clarifying Acne Treatment Pads to test out for Truth in Aging. Voila- my miracle product had finally arrived.
I received these Envy Skin Clarifying Acne Treatment Pads on a Friday, so I decided to dedicate my weekend to improving my skin. I used these along with Sevani Advanced Complexion Corrector ($39 in the shop) and an exfoliating brush, like the Sirius Skinsonic on a regular basis over the weekend. I actually used the Envy Skin Clarifying Acne Treatment Pads several times a day, which is more than as directed by the company. By Monday, my face was making serious improvements. It's now the third week in July, and I'm basically 95% acne free. I have a few minor spots, but I'm essentially back to my previous non-blemished skin.
I do believe the combination of products really helped. I primarily used Envy, but the brush helped to remove dead skin, whiteheads and blackheads. Sevani Advanced Complexion Corrector helped much with the healing process, especially if my skin started to dry out.
My litmus test is- would you buy it? Was there value in it? I can positively answer: yes! In fact, I don't think I could live without these Envy Skin Clarifying Acne Treatment Pads.
Got Questions? Contact Us
… More
Our Take...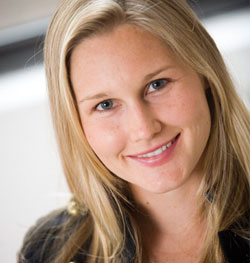 "
There once was a time when I could go without makeup. Besides a much-needed coat of mascara on my sparse lashes, a few strokes of bronzer and/or powder over my moisturizer... " Read Full Article
Your Take...
Active Ingredient: Salicylic Acid w/w 2.0%

Inactive Ingredients: Water (Aqua), Sodium Lauryl Glucose Carboxylate, Lauryl Glucoside, Sodium Citrate, Aloe Barbadensis (Aloe Vera) Gel, PPG-5-Ceteth-20, Disodium EDTA, Sodium Borate, Simethicone, Menthol, Citric Acid, Hamamelis Virginiana (Witch Hazel) Distillate, Phenoxyethanol, Caprylyl Glycol, Fragrance