M.A.D Skincare Spot On Targeted Skin Brightening Serum
M.A.D Skincare Spot On Targeted Skin Brightening Serum
Size:
0.5 oz (15 ml)
A Truth In Aging Five Best for Dark Spots
M.A.D Spot On is a skin brightening serum to minimize dark spots and uneven skin with with stable forms of vitamin C and a complex formula of peptides and botanicals.
Directions:
For best results use this twice daily on cleansed skin. Suitable for all skin types.
TIA Review by Marta:
I like the idea of a beauty brand that goes out on a limb and calls itself MAD (although there is nothing crazy about its approach to anti-aging skincare). M.A.D Skincare Spot On Targeted Skin Brightening Serum is perfect for targeting stubborn freckles and areas of uneven skin tone. Although nianciamide (from the vitamin B family) features strongly, it is the vitamin Cs in this formula that merit a call out. Stay C-50 is sodium ascorbyl phosphate and, along with MAP (magnesium ascorbyl phosphate), it is recognized as a stable form of vitamin C. A skin brightener, as well as antioxidant and UV protector, vitamin C is also here as a strong component of phyllanthus emblica.
These Cs are given are given ample backup by two very interesting actives in the whitening department. B-White is a combination of amino acids derived from a growth factor (TGF-b). The result is a peptide called oligopeptide-68. The peptide binds to the TGF-b receptor in skin cells to inhibit the enzymes involved in skin pigmentation.
There is also Lumiskin, also known as diacetyl boldine. Extracted from the bark of the Chilean Boldo tree, this is another skin lightening agent. It works in a weird way. Its molecular structure resembles that of stress receptors, which leads many to believe that it has the ability to simultaneously block stress receptors and inhibit the body's melanin production (skin pigmentation).
There is a good slew of botanicals extracts that are also known for their skin lightening powers, including bearberry, licorice root and mulberry. All of which ensure that this little bottle of MAD Spot On punches above its weight. The only thing not to like is the preservative phenoxyethanol, near the end of the ingredient list.
Got Questions? Contact Us
… More
Our Take...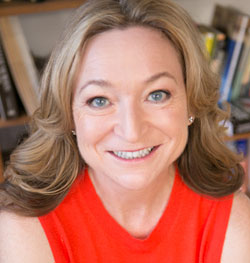 "
I like the idea of a beauty brand that goes out on a limb and calls itself MAD. Although there is nothing crazy about its approach to anti-aging skincare and, anyway, it is an acronym for the more pedestrian Maximum Active Dermaceuticals. I have been trying out MAD's Spot On Targeting Skin Brightening... " Read Full Article
Your Take...
Water, Propanediol, Caprylic/Capric Triglyceride, Niacinamide, PEG-8 Dimethicone, Dimethicone, Tetra- hexyldecyl Ascorbate, Panthenol, Butylene Glycol, Sodium Ascorbyl Phosphate, Phyllanthus emblica Fruit Extract, Sodium Hyaluronate, Diacetyl Boldine, Oligopeptide-68, Magnesium Ascorbyl Phosphate, Chamomilla recutita (Matricaria) Flower Extract, Glycyrrhiza glabra (Licorice) Root Extract, Uva ursi (Bearberry) Fruit Extract, Morus nigra (Mulberry) Fruit Extract, Vaccinium angustifolium (Blueberry) Extract, Citrus paradisi (Grapefruit) Peel Oil , Rosmarinus officinalis (Rosemary) Oil, Lavandula angustifolia (Lavender) Oil, Tocopheryl Acetate, Bisabolol, Titanium Dioxide, Ascorbyl Palmitate, Mica, Silica, Polysorbate 20, Acrylates/C0-30 Alkyl Acrylate Crosspolymer, Triethanolamine, Glycerin, Hydrogenated Lecithin, Sodium Oleate, Lecithin, Sorbitol, Xanthan Gum, Disodium EDTA, Phenoxyethanol, Caprylyl Glycol.
Video- get to know M.A.D skincare
M.A.D. is a brand that is notable for some very interesting actives while keeping its prices sensible. For example, there are special peptides for skin whitening and several forms of stable vitamin…
Duration: 2:29
Video - some of my new favorite things
I've been on a roll recently - testing some really interesting, sometimes surprising and effective new products. I pulled a few of them out of my bathroom cabinet for this video: E'shee's Intensive…