Your Best Face Private Reserve Antioxidant Oil
Your Best Face Private Reserve Antioxidant Oil
Size:
1.7 oz (50 ml)
The reformulated Your Best Face Private Reserve Antioxidant Oil adds vitamin E succinate to the already antioxidant-packed formula. Vitamin e succinate is a specialized form of vitamin e that helps greatly to improve skin's elasticity. It's a also a perfect antioxidant companion for your LED device.
Comes in four scents:
Original Sandalwood- This relaxing oil is formulated with a single note of sandalwood and is a permanent staple of the Private Reserve series.
Energy Blend- The first permanent addition to the series that's a blend- somewhat citrusy, but still very unique, Energy Blend is uplifting, earthy, soothing and complex all at the same time. Energy Blend includes yuzu, juniper, vetiver, black cumin and rosewood.
Comfort Blend- This limited new addition to the Private Reserve line was inspired with feedback from members of the TIA community! This blend is like comfort food for your soul this winter season and includes vanilla, nutmeg, yuzu and rosewood.
Directions:
Apply a few drops to damp skin and massage in. Layers well under most other products. When using Energy Blend or Comfort Blend, avoid excess sun exposure 24 hours following use. Suitable for all skin types.
TIA Review by Marta:
In this less is more formula, the two antioxidant ingredients come in potent concentrations. They are spin trap and Lipochroman-6 and they are signature Your Best Face. Spin trap is a busy little molecule that stops free radicals in their tracks before they spin out of control and do no end of damage. Lipochroman-6 is a radical scavenger that is even more powerful than resveratrol. Together, they make Private Reserve perfect for use with LED light. LED although antioxidant over the long term has a short term pro-oxidant effect. Researchers have shown that this can be counteracted with a topical antioxidant. I smear on Private Reserve just prior to using my LED light.
Got Questions? Contact Us
… More
Our Take...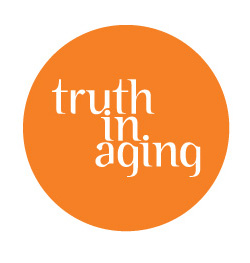 "
Reviewed by Ki G.

I was excited to try all the samples in my YBF stocking stuffer: I'm a dedicated Your Best Face Correct user, and was replenishing for the New Year but hadn't yet sprung for any other YBF... " Read Full Article
Your Take...
Original:
meadowfoam seed oil, spin trap (phenyl butyl nitrone), Lipochroman-6 (dimethylmethoxy chro manol), vitamin e succinate (d-alpha tocopherol succinate), sandalwood oil

Energy Blend:
meadowfoam seed oil, spin trap (phenyl butyl nitrone), Lipochroman-6 (dimethylmethoxy chro- manol), vitamin e succinate (d-alpha tocopherol succinate), essential oil blend of yuzu, juniper, vetiver, black cumin seed, rosewood

Comfort Blend:
meadowfoam seed oil, spin trap (phenyl butyl nitrone), Lipochroman-6 (dimethylmethoxy chro- manol), vitamin e succinate (d-alpha tocopherol succinate) essential oil blend of vanilla, nutmeg, yuzu, rosewood

Rose:
meadowfoam seed oil, spin trap (phenyl butyl nitrone), Lipochroman-6 (dimethylmethoxy chromanol), vitamin e succinate (d-alpha tocopherol succinate), rose oil
Video interview with YBF founder Darrell Owens
This is a real treat - a conversation with Your Best Face founder Darrell Owens. I first got to know Darrell in the early days of Truth In Aging and was intrigued to discover that he himself…