AQ Skin Solutions Active Serum
AQ Skin Solutions Active Serum
Size:
1.0 oz (30 ml)
A Truth In Aging Five Best Serum with Growth Factors
AQ Active Serum is for the face and neck and contains a concentrated blend (over 40%) of the same growth factor proteins found in healthy, young skin plus antioxidant vitamins stimulates collagen production (essential for firm skin). AQ claims that these proteins activate the skin's natural regeneration capabilities, and fight free radical damage that causes premature aging. The GF-technology stimulates skin cells to repair damage that has accumulated over the years, such as sun/age spots and wrinkles, with the efficiency of young, healthy skin cells.
Directions:
Gently press the pump no more than halfway to dispense onto clean fingers. Lightly spread over clean skin on the entire face, neck, and chest areas.
TIA Review by Marta:
AQ Serum is up there with the greats - at least the ones that qualified for my Five Best anti-aging serums of 2011. There is no doubt that when I update the list later this year, AQ will be amongst them.
When Kristen did my makeup for the last few videos, she said "whatever you are doing to your skin, keep doing it." Mostly what I was doing was AQ - mornings only. I find that as long as I add in three or four nights a week Your Best Face Control and Skin Nutrition's Night Cream, I don't need to layer a moisturizer over the AQ serum.
However, I do think that most users will find the solution less oily than BioEffect and less gel-like than ReLuma's serum. AQ is a slightly milky, very light solution. It goes a long way and, in my experience, need only be used sparingly - indeed, should be used sparingly to avoid pilling under makeup.
AQ's formula is simple: a couple of vitamins, lactic acid and glycerin with the dominant ingredient being the active human fibroblast conditioned media. According to the bumpf that came with my free sample, AQ has a concentration of 42% of these growth factors.
For a quick primer on what this is: from progenitor cells of human fibroblast, new cells are created in a laboratory and the conditioned media is, in fact, the solution (sugars, amino acids and such) secreted in the petri dish in which the cells are grown. These proteins are what make it into our serums, and they are said to contain growth factors that stimulate skin cells to repair damage that has accumulated over the years, such as hyperpigmentation and wrinkles. AQ says that it uses a "cell sorting technology" to ensure that the formula only includes growth factors that are beneficial to the skin.
My (not especially elegant) plastic pump is said to hold enough for about 8 weeks. I would say it will last as least as long as that. I can also tell you that I will be using it to the end and will purchase a second bottle.
Got Questions? Contact Us
… More
Our Take...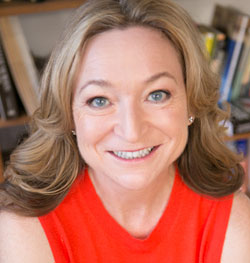 "
I ended my introduction to AQ Skin Solutions Active Serum ($149 for 1oz in the shop) at the beginning of last month... " Read Full Article
Your Take...
Human Fibroblast Conditioned Media, Water (Aqua), Glycerin, Polysorbate 20, Cellulose Gum, Tetrahexyldecyl Ascorbate, Tocopheryl Acetate, Lactic Acid, Citrus Aurantium Bergamia (Bergamot) Fruit Oil, Phenoxyethanol, 1,2-Hexanediol, Caprylyl Glycol.
Video: Stem cells in anti-aging serums
Stem cells have become commonplace in the cosmetics industry, but remain slightly unfamiliar to the general public. In this video, I describe the various types of stem cell actives and
Video- how to get the most from expensive serums
Cosmetic companies have been making some significant innovations with active ingredients that are increasingly exotic - gold, stem cells, radical scavengers. But they don't come cheap. Some of the…