Juice Beauty Perfecting Foundation
by Juice Beauty
Juice Beauty Perfecting Foundation
Size:
1.0 oz (30 ml)
Juice Beauty Perfecting Foundation is a lightweight foundation formulated with organic aloe juice, fruit extracts and minerals.
Color cosmetics are not eligible for returns/exchanges.
Color samples available upon request.
Directions:
Use over concealer and under finishing powder. Build coverage as needed.
TIA Review by Marta:
Foundations are the ultimate litmus test for a natural beauty company. When you think about what we demand from them - basically a second, even better, skin - you can appreciate how hard that must be without resorting to lots of synthetic materials. Juice Beauty has done a great job with its Perfecting Foundation as it meets my three criteria: performance, no nasties, and it might even do the skin some good.
Juice Beauty's Perfecting Foundation comes in an airless pump that, so far at least (about a month) has kept it from drying out. The pump gives good control over the quantity dispensed and each squirt is dense yet covers easily and is lightweight on application. Coverage lasts all day and well into the evening.
What I really like about Perfecting Foundation is that it passes the second and third criteria with flying colors. I actually feel as if I am doing my skin a few favors when I put this on. There are no less than eight fruit oils that are packed with antioxidants. One of them, pomegranate, has been studied for its effectiveness against skin cancer and raspberry seed oil is supposed to be a natural sunscreen.
There are three shades offered by Juice Beauty: Ivory, perfect for light skins; medium-toned Sand and Tan.
Got Questions? Contact Us
… More
Our Take...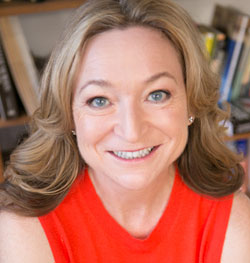 "
My prediction is that makeup that's "good for you" will become the Next Big Thing. Beauty companies are getting pretty good at serious skincare – there's more and more new stuff that is effective and doesn't do too much evil. Makeup though remains the last frontier... " Read Full Article
Your Take...
Aloe Vera (Aloe Barbadensis) Leaf Juice (*), Glycerin, Lecithin (*), Ricinus Communis (Castor Seed) Oil (*), Sesamum Indicum (Sesame) Seed Oil (*), Simmondsia Chinensis (Jojoba) Seed Oil (*), Cera Alba (Beeswax) (*), Vitis Vinifera (Grape Seed) Oil (*), Blueberry (Vaccinium Corymbosum) Seed Oil (Vaccinium Corymbosum)(*), Punica Granatum (Pomegranate) Seed Oil (*), Rubus Idaeus (Raspberry) Seed Oil (*), Actinidia Chinensis (Kiwi) Fruit Seed Oil (Kiwi)(*), Vaccinium Macrocarpon (Cranberry) Seed Oil (*), Fragaria Ananassa (Strawberry) Seed Oil (*), Euterpe Oleracea (Acai Fruit) (Acai)(*), Lycium Chinense (Goji) Berry (Goji)(*), Glyceryl Stearate, Stearic Acid, Euphorbia Cerifera (Candelilla Cera) Wax, Cetyl Alcohol, Xanthan Gum, vitamin E, rosemary & sweet orange oil, phenethyl alcohol, caprylyl glycol May contain titanium dioxide, iron oxides, mica * certified organic by USDA approved agency