LATHER Daily Defense Facial Sunscreen
by LATHER
LATHER Daily Defense Facial Sunscreen
Size:
2 oz (60 ml)
LATHER Daily Defense Facial Sunscreen is a paraben-free, non-greasy, mineral and chemical sunscreen that protects against UVA/UVB rays. It is formulated with antioxidants and botanical extracts and has SPF 25.
Directions:
Apply to the face and massage into skin, avoiding eye area. Use on a daily basis over moisturizer. Reapply as needed throughout the day if directly in the sun for an extended period of time. Suitable for all skin types.
TIA Review by Lynda:
LATHER Daily Defense Facial Sunscreen has two active ingredients, the mineral sunscreen titanium dioxide (4%) and the chemical sunscreen octinoxate (5%). Titanium dioxide works to shield UVA rays, the long rays that penetrate deep into the skin and cause lines and wrinkles. And the octinoxate blocks UVB rays, the shorter rays that cause sunburn and contribute to the development of skin cancer. Having a sunscreen that protects from both UV rays is definitely a positive.
Apparently the formulation has been improved to be paraben free, which is also a positive move. Although with the mixed research on the safety of chemical sunscreens, I was a little disappointed to see octinoxate listed on the ingredients list given LATHER's philosophy. As such, it's advised that octinoxate should not be used by pregnant women and children. LATHER does, however, fully disclose the ingredient's potential hazards on its blog and encourages customers to use their best judgment.
LATHER's Daily Defense Facial Sunscreen is formulated with antioxidant-rich white tea and botanical extracts (like aloe, date and grape seed) to help fight the drying effects of the sun and to protect the skin from free radical damage. Emollient oils of coconut, sunflower, sweet almond, olive and rose hip help to keep skin hydrated and nourished. All very yummy sounding and exciting to see in a facial sunscreen, which tends to be more functional than luxurious and pampering.
So how did it work? The lotion went on smoothly without much of a greasy after-feel and very little chalky whiteness (likely thanks to the addition of the chemical sunscreen to the mineral ingredients). And there was no noticeable fragrance, which is a refreshing change for skin products and sunscreens especially. After two weeks of vacationing in the sun and ocean, I'm happy to report extremely little tanning on my face. And to boot, by skin feels nourished and moisturized- surprising given how drying saltwater, sun and sand can be. LATHER's Daily Defense Facial Suncreen with SPF 25 worked much better than the sunscreen I used on the rest of my body- wish I had splurged and just used it everywhere as it would have saved me a painful sunburn! Overall, while I'm not too comfortable using chemical sunscreens anymore, this mineral-chemical combo was a delight to use, and I would likely buy it again.
Got Questions? Contact Us
… More
Our Take...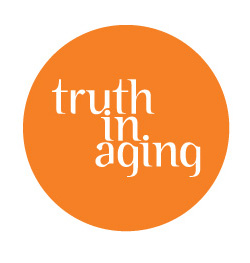 "
Reviewed by Lynda

I was the lucky TIA community member who got to "Dare to Try" Lather's Daily Defense Facial Suncreen with SPF 25 ($24 in the shop). And... " Read Full Article
Your Take...
Active ingredients:
octinoxate (5%), titanium dioxide (4%).

Inactive ingredients:
aloe barbadensis leaf extract, ascorbic acid, ascorbyl palmitate, camellia sinensis (white tea) extract, cetearyl ethylhexanoate, cetyl alcohol, chamomilla recutita (matricaria) extract, coco caprylate, cocos nucifera (coconut) oil, cyclomethicone, dimethicone, ethylhexyl stearate, ethylhexylglycerin, glycerine, glyceryl stearate se, helianthus annuus (sunflower) seed oil, mica, niacinamide, olea europaea (olive) leaf extract, oxy ca (rosmarinus officinalis leaf extract co2 and ascorbyl palmitate and caprylic/capric triglycerides and ascorbic acid and tocopherol and citric acid), phenoxyethanol, phoenix dactylifera (date) fruit extract, phospholipids, potassium sorbate, propanediol (zemea), prunus amygdalus dulcis (sweet almond) oil, punica granatum (pomegranate) extract, rosa canina (rosehip) oil, sodium hyaluronate, sodium lactate, sodium phytate (phytic acid), tocopherol, vitis vinifera (grape) seed extract, water (aqua), xanthan gum.