RMS Beauty "Un" Cover Up Concealer
by RMS Beauty
RMS Beauty "Un" Cover Up Concealer
Size:
0.2 oz (6 g)
RMS Beauty "Un" Cover Up is a natural concealer that is formulated to reveal and enhance healthy skin. It also covers and calms rosacea.
Directions:
Apply sparingly over t-zone area or where extra coverage is needed.
Color cosmetics are not eligible for returns/exchanges.
Color samples available upon request.
TIA Review by Marta:
"Un" Cover UP can be used to dab at trouble spots or even as a foundation. I tried it all over my face (I use #22, a medium tint, although in the pot, it is quite brown). However, it leaves my (fair) skin tone looking normal only much, much healthier. Apparently, "Un" Cover UP "adjusts to your skin tone".
Suitable for older skin, it doesn't cake in lines or wrinkles - it just helps give a smoother look. It also covers up rosacea really well.
I found that it plays very nicely with Osmotics Inner Light. But even without this, my complexion looks smoother - even under a harsh fluorescent light!
The only thing that mars these products, is the use of titanium dioxide, a possible carcinogen (although, its probably difficult to make them without it). All the ingredients are natural though and "Un" Cover Up includes nourishing cocoa seed butter and both have antioxidant rosemary.
Got Questions? Contact Us
… More
Our Take...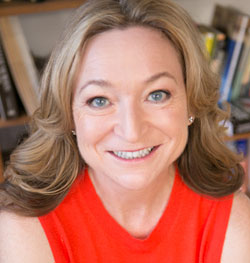 "
I was recently given an introduction to celebrity make-up artist Rose-Marie Swift by my esthetician Ildi Pekar. Now if anyone knows that I hardly ever wear any make up, it would be Ildi and so I was intrigued when she insisted... " Read Full Article
Your Take...
*Ricinus Communis (Castor) Seed Oil, *Cocos Nucifera (Coconut) Oil, *Cera Alba (Beeswax), *Rosmarinus officinalis (Rosemary) Extract, and may contain [+/- Titanium Dioxide CI77891, Mica CI 77019]