Sevani Ageless Eyes Revitalizing Eye Serum
Sevani Ageless Eyes Revitalizing Eye Serum
Size:
0.5 oz (15 ml)
Sevani Ageless Eyes Revitalizing Eye Serum is a 100% natural eye serum that deeply hydrates and renews the eye area. A blend of essential oils encourages collagen production and minimizes the appearance of lines, wrinkles and even dark circles
Directions:
Apply serum to eye and lip areas twice daily. Using the ring finger, gently apply to lower eyelid working from the outer corner inwards making sure not to pull or drag the skin. Then apply from inner corner of eyebrow to outer corner of upper lid area. Lip area: apply to upper and lower lip areas, massage well.
TIA Review by Kim:
Sevani Ageless Eyes Revitalizing Eye Serum comes in a little brown bottle with a dropper, and you only need just a few tiny droplets. Immediately upon application it feels incredibly soothing and lovely. It is an oil, and some folks may find it a bit too oily, but for me it felt perfect. And the oil does get absorbed into your skin rather easily. To my surprise, the skin around my tired, dry eyes instantly looked more nourished and dewy.
The good news is that over the next few weeks, my delicate eye skin continued to feel and look more healthy and supple. I don't know if this serum is a hardcore anti-ager, but after using it I realized that I may not really need an intense anti-aging product. In fact, most eye creams either leave me with those little teensy tiny bumps, or do nothing at all. Sevani felt so wonderful on my sensitive, pregnant skin that I started applying it all over my face, and my skin really loved it.
Sevani's eye serum is a blend of wonderful, 100% natural, organic ingredients. It's filled with oils like evening primrose, an anti-inflammatory, sea buckthorn, which is high in vitamins A and C, pomegranate seed oil, a powerful antioxidant, and argan oil, a great source of Vitamin E and ferulic acid. There is not a single thing not to like in this serum. And I think it is perfect for women in their 30's. It will absolutely help keep the delicate skin around your eyes nourished and very healthy.
Got Questions? Contact Us
… More
Our Take...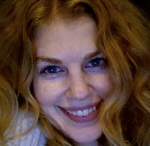 "
I'm going to be so bold as to say that I think Marta is not just a beauty expert, but also some sort of beauty intuitive. About a month ago, I received an email from Truth In Aging saying that Marta thought I might like to try Sevani Ageless Eyes Revitalizing Eye Serum ($54 in... " Read Full Article
Your Take...
Vitis vinifera (grapeseed) oil, simmondsia chinensis (jojoba) seed oil, olive squalane, rosa canina (rosehip) fruit oil, oenotera biennis (evening primrose) oil, punica granatum (pomegranate) oil, argan (argania spinosa) kernel oil (mixed tocopherols (Vit. E), hippophae rhamnoides (sea buckthorn) berry oil, therapeutic essential oil blend containing rose geranium, frankincense, helichrysum, neroli and carrot seed.
Video- founder interview with Sheryl Gibbs of Sevani
Sheryl Gibbs drove up from Philadelphia to talk to me on this video. I was thrilled to meet her as her Sevani skin care line has some of the most innovative and conscientiously natural products that…
Video- green beauty brands that deliver
As Earth Month closes out, there is no reason stop looking for green beauty brands. In this video, I highlight beauty companies that are not just green washing and, what's more their earth-friendly…