Sevani Rose Hyaluronic Age Defying Tonique
Sevani Rose Hyaluronic Age Defying Tonique
Size:
2.0 oz (60 ml)
Sevani Rose Hyaluronic Age Defying Tonique is a hydrating antioxidant spray mist with with rose to reduce redness, puffy eyes, dryness, free radical damage and the appearance of broken capillaries.
Directions:
Mist daily after cleansing or exfoliation. May also place moistened pads on eyes to minimize puffing & swelling. Use after bath or shower to mist face or body as desired.
TIA Review by Marta:
The term toner doesn't do justice to Sevani Rose Hyaluronic Age Defying Tonique with Pomegranate & MSM. This mist balances the skin as a toner should, but it is so versatile and enriching that I have found it does much more.
Simply spraying Sevani's Tonique on the face is a refreshing treat and as it dries on the surface of the skin it is imparting some useful anti-aging ingredients - rose, for example, has the antioxdant power of white tea - and pondering them one day I had a flash of inspiration. I decided to spray my face with Tonique before using my Sirius Aurora.
Whilst the long term benefits of LED light therapy are fairly well documented, there is a study that found that the short-term effect is to do free radical damage. Unless, that is, the light is used with an antioxidant. In the study, the researchers used a green tea serum. I tend to use Your Best Face Antioxidants Concentrate, but had run out and was wondering what to do when I thought of Sevani's mist, since it has antioxidant pomegranate, acai fruit and tremella.
Sevani's Tonique makes a lovely base for facial oils. Quite lovely, in fact. Spritz and then smooth on your facial oil for a comfortable and hydrating regimen that has the benefit of simplicity, as befits summer.
In a base of aloe vera, there are a couple of ingredients worth a shout out, not least because they take this way above your average toner. Methylsulfonylmethane (MSM) is an organic compound that contains sulfur. It is one of those ingredients that is touted as a cure all for arthritis, snoring, most allergies, wrinkles and hair loss. There isn't much research to back any of this up. But we can live in hope.
Then there is tremella hyaluronic acid. Tremella is a mushroom that has water-retention capabilities (as well as being a source of vitamin D) and used cosmetically it feels less sticky that sodium hyaluronate. Tremella is also supposed to be an antioxidant that enhances the body's own superoxide dismutase.
Sevani's Tonique has it down to a T - a toner, tonic and a veritable treat.
Got Questions? Contact Us
… More
Our Take...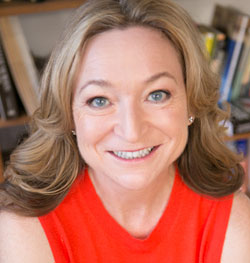 "
I haven't discovered a good toner in a while (La Vie Celeste's is one of the nicest, along with... " Read Full Article
Your Take...
*Aloe Barbadensis (Aloe Vera) Leaf Juice, *Rose (Rosa Damascene) Hydrosol, Msm, Tremella Hyaluronic Acid (Mushroom Derived), *Punica Granatum (Pomegranate) Extract, *Euterpe Oleracea (Acai) Fruit Extract, *Leuconstoc (Radish Root) Ferment Filtrate (Organic Preservative) *Organic
Video- founder interview with Sheryl Gibbs of Sevani
Sheryl Gibbs drove up from Philadelphia to talk to me on this video. I was thrilled to meet her as her Sevani skin care line has some of the most innovative and conscientiously natural products that…
Video- green beauty brands that deliver
As Earth Month closes out, there is no reason stop looking for green beauty brands. In this video, I highlight beauty companies that are not just green washing and, what's more their earth-friendly…