Suntegrity All Natural Moisturizing Body Protection SPF 30
by Suntegrity
Suntegrity All Natural Moisturizing Body Protection SPF 30
Size:
3.0 oz (88 ml)
Suntegrity Natural Moisturizing Face Sunscreen and Primer SPF 30 is a 3 in 1 facial moisturizer, sunscreen, and make up primer formulated with youth promoting antioxidants and astaxanthin.
Suntegrity has been featured in:
Allure

Directions:
Massage into skin liberally 30 minutes before going out in the sun. Reapply every few hours or as needed after swimming, sweating, and toweling off. Store in a cool place.
TIA Review:
A rare sunscreen that relies entirely on super safe zinc oxide. Nicely rounded out with aloe juice, cucumber, hydrating hyaluronic acid and antioxidant pomegranate. All ingredients that help improve and repair existing damage as well as protecting from sun.
In non-nanoparticle form, it is considered to be safe for all ages and skin conditions. Suntegrity Skincare products use Zinc Oxide particles that measure 220 nm which is well above what is referred to as a nanoparticle (under 100 nm).
Goes on nicely and doesn't leave a chalky residue.
Got Questions? Contact Us
… More
Our Take...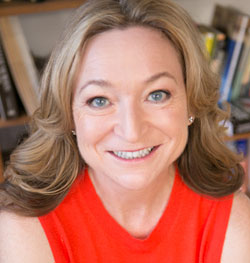 "
When Emily wrote about her experience with COOLA sunscreen, I was contacted by several sunscreen makers who wanted to tout their supposedly all-natural-do-no-evil-wares. I'm particularly persnickety about sunscreens, but one of the companies caught my attention, Suntegrity, and I agreed to try... " Read Full Article
Your Take...
Active ingredient: Zinc oxide 20%
Other ingredients: Water (Purified), Aloe Barbadensis Leaf Juice, Capric Caprylic Triglycerides, Sorbitan Stearate, Glyceryl Stearate, Polyglyceryl-4 Isostearate, Hexyl Laurate, Jojoba Oil, Cetyl Dimethicone, Dimethicone, Magnesium Sulfate (Epsom Salt), Sunflower Oil, Cucumber Extract, Hyaluronic Acid, Tea-Oil Camellia, Pomegranate Oil, Citrus Paradisi (Grapefruit) Essential Oil , Citrus Sinensis (Sweet Orange) Essential Oil,Citrus Reticulata Blanco (Tangerine) Essential Oil, Polyaminopropyl Biguanide*, Ethylhexylglycerin* *Paraben-free anti-microbial.
Video: FDA-OK Sunscreens That Won't Leave Skin Chalky
Marta, and staff writer, Sarah, sit down, roll up their sleeves and apply two sunscreens that 1) are compliant with new FDA guidelines and 2) don't leave a white cast. Both the Lumixyl…