Discover With Marta - 1 Year Membership (6 Sample Collections)
Discover With Marta - 1 Year Membership (6 Sample Collections)
Discover With Marta Summer 2014 Collection Has Arrived!
The Summer 2014 Collection includes deluxe sample sized favorites from:

•Osmotics
•Innarah
•Red Flower
•AQ Skin Solutions
•Royal Nectar
•And more!



We all love trying new beauty products, but can't always splash out on that pricey new potion on every whim. I work with my favorite companies to select deluxe samples of the best anti-aging beauty products and score exclusive discounts. For only $12 a month*, Discover with Marta members get to find out what really works.




Discover With Marta Annual Membership includes:
•6 personally curated and exciting deluxe skincare & haircare sample collections per year.
•Deep discounts for Members on full sized featured products
•Access to exclusive offers and giveaways
•A dedicated "Discover with Marta" email with special perks
•The opportunity to provide valuable feedback about your experiences directly to product manufacturers - ALL for only $12 per month!*

Enjoy your collection of fantastic anti-agers. Be sure to let us know what you think by commenting on our website or via Facebook and Twitter! *"Discover with Marta" 1 year membership fee is billed as one-time payment of $144 and includes all benefits. No additional charges are associated with the membership. Membership can be cancelled at any time. Samples received from individual Discover With Marta collections cannot be returned, exchanged or redeemed for their cash value. Upon cancellation, the refund will be processed as follows: $94 after 1 collection was received, $44 after 2 collections were received. No refund can be issued after 3 or more collections were received from the start date of your membership. To cancel your membership, please contact Customer Service. Discount codes cannot be applied to the Discover With Marta Program.
… More
Our Take...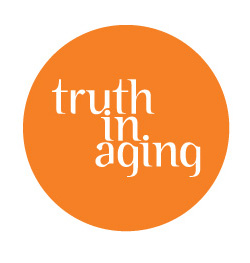 "
I've written quite a few reviews for Truth In Aging over the years, and I always begin by admitting that I am a skin product and makeup junkie. I started reading Marta's articles about finding effective skincare and makeup that aren't made with toxic substances back in either late 2008...
"
Read Full Article
Your Take...