RMS Beauty Lip Shine
by RMS Beauty
RMS Beauty Lip Shine
Size:
0.20 oz (6 g)
RMS Beauty Lip Shine is formulated with nutrient-rich moringa oil to protect and hydrate the lips while delivering color and shine.
Directions:
Apply to the lips alone or atop another lip color. Can also be used as a light blush.
Color cosmetics are not eligible for returns/exchanges.
Color samples available upon request.
TIA Review by Marta:
Well, I love it. And, as a rule, I can't abide lip gloss. Actually, "Lip Shine" is a good name for it. It doesn't have that gloopy texture of gloss; rather it is lip color with a nice shine to it. I love the color- I have "Bloom" - and once on it is a light pink with a touch of brown that is very flattering for me. It is comfortable, protects my lips from the harsh cold winds of late, is pretty and I feel that is doing my pout some actual good.
Which it is- thanks to moringa. This tree is so amazing that some people believe that if you planted enough of them, moringas could be the solution for world hunger. Its leaves (which, unusually for a tree, are pure protein), pods and flowers have seven times the vitamin C found in oranges, four times the vitamin A of carrots and three times the potassium of bananas. In India, the seeds are used to clean wells. My lips are also pleased to be in contact with an anti-ager. Moringa has loads of zeatin, a powerful cytokinin that protects the integrity of skin cells.
Another potentially potent and useful ingredient is gotu kola. Some studies indicate that triterpenoids found in Gotu Kola strengthen the skin, boost antioxidants in wounds, and increase blood supply to the area. It's also thought to boost the production of type I collagen and myofibroblasts.
As with all RMS Beauty products, there's nothing not to like (except titanium dioxide). The performance quibble I have is that Lip Shine does need topping up every few hours. But, for me, this is a small price to pay for a product that has elevated the humble lip gloss to a something that looks pretty and is pretty good for me.
Got Questions? Contact Us
… More
Our Take...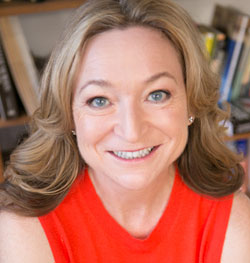 "
It's probably just an indication of my innate eccentricity that a couple of years ago I became obsessed with the moringa tree. It has extraordinary nutritional powers and cleansing powers, but very few cosmetic companies seemed to have cottoned on to it. And then I discovered it in, of all things,... " Read Full Article
Your Take...
Ingredients: castor seed oil, coconut oil, moringa oil, carnauba wax, cocoa seed butter, beeswax, centella asiatica extract (gotu kola), rosemary extract, tocopherol (vitamin E). Non GMO. May contain red iron oxide, yellow iron oxide, black iron oxide, titanium dioxide