Sevani Advanced Complexion Corrector
Sevani Advanced Complexion Corrector
Size:
2.0 oz (60 ml)
Sevani Advanced Complexion Corrector is a light spray for correcting redness, roscacea, uneven skin tone and irritated, inflamed skin.
Directions:
Use twice daily after cleansing for best results paying special attention to pigmented, red or dull, dehydrated areas. May be used on hands and body as needed to minimize imperfections.
TIA Review by Marta:
If you are in need of something to correct red, flushed skin and even take down some broken capillaries, then Sevani's Advanced Complexion Corrector is one of the bargains of the year.
Complexion Corrector is a light spray. Sevani's founder, Sheryl Gibbs, told me that she avoided formulating it as a cream so that users wouldn't have to layer on yet another product. This is a welcome decision as far as I am concerned. I apply it to a clean face before anything else (I simply spray a little into a cupped palm and then dab with my finger). Within a few moments, rosy cheeks look calmer and with daily use over about six weeks, the effect is definitely cumulative.
The deceptively simple formula is dominated by soothing aloe juice and willow bark, a BHA that is a natural exfoliant, as well as a source of salicilin, flavonoids, and tannins. Panthenol (a vitamin B) reduces itching and inflammation, while another B, niancinamide, has been shown in studies to reduce rosacea. Licorice is another useful ingredient - the Journal of Drugs in Dermatology reported that licorice is an effective treatment for rosacea, atopic dermatitis, psoriasis, and drug-induced skin eruptions.
Sevani is ever mindful of our anti-aging needs and has added in some botanical antioxidants in the form of lotus and rooibos extracts. The scent is a barely discernible rose.
As someone with a reddish complexion and propensity to rosacea, this is now a daily go-to for me.
Got Questions? Contact Us
… More
Our Take...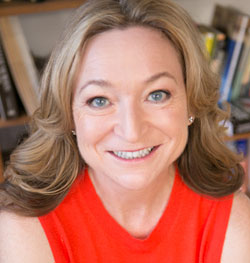 "
I am perplexed by Sevani's Advanced Complexion Corrector ($39 for 2oz in the shop). But in a good way: I can't figure out how it works so well. A complexion corrector has its work... " Read Full Article
Your Take...
*Aloe Barbadensis (Aloe) Juice, Panthenol (Provitamin B5), *Salix Alba (Willow Bark) Extract, Leuconostoc/Radish Root Ferment Filtrate, Niacinimide (Vitamin B3), *Camellia Sinensis (Green Tea) Extract, Glycyrrhiza Glabra (Licorice) Root Extract, *Rose (Rose Damascene) Extract, *Melia Azadirachta (Neem) Leaf Extract, *Nelumbo Nucifera (Lotus) Flower Extract, *Aspalathus Linearis (Rooibos) Tea Leaf Extract, *Citrus Aurantium (Neroli) Flower Extract

*Certified Organic


Video- founder interview with Sheryl Gibbs of Sevani
Sheryl Gibbs drove up from Philadelphia to talk to me on this video. I was thrilled to meet her as her Sevani skin care line has some of the most innovative and conscientiously natural products that…
Video- green beauty brands that deliver
As Earth Month closes out, there is no reason stop looking for green beauty brands. In this video, I highlight beauty companies that are not just green washing and, what's more their earth-friendly…