Ultra Renew Gel Serum
Ultra Renew Gel Serum
Size:
4oz (118 ml)
Ultra Renew Gel Serum is now new and improved. Truth in Aging has responded to feedback from our community.
NEW Ultra Renew Gel Serum
has been reformulated and is now lighter, silkier and has better slip for longer! Use Ultra Renew Gel Serum to improve the conductivity and comfort of the Ultra Renew device and nourish the skin with powerful antioxidants.
Made with 5% Your Best Face Control serum, our water-based serum is specially formulated for use with the
Ultra Renew PLUS Ultrasonic LED
, Truth In Aging's very own at-home ultrasonic, LED and galvanic device. Ultrasonic is the very best treatment for sagging skin and, when combined with LED, firms, plumps and treats fine lines and wrinkles. May also be used with other ultrasonic and/or LED devices.
Ultra Renew Gel Serum is water-based to ensure conductivity of the ultrasound mode and is enriched with 5% Your Best Face Control and additional antioxidants. This Gel Serum enables the Ultra Renew PLUS device to glide over the skin, giving you just the right amount of slip and without clogging pores.
Directions:
Ultra Renew Gel Serum should be smeared in a thick layer on the surface of the skin- a bit like applying a mask. I find that after my Ultra Renew session, it can be rinsed off with warm water or with a cotton ball soaked in
100% Pure's Green Tea Tonique.
. Once my face is clean, I apply my night cream of choice, which is-guess what-
Your Best Face Control.
TIA Review by Marta:
Ultra Renew Gel Serum fits my criteria perfectly. It has two excellent antioxidants, turmeric and coQ10, a 5% concentration of Your Best Face Control and the consistency of the water-based gel is just right. The Gel Serum is thick enough to ensure the Ultra Renew device is super comfortable to use, but it is not too gloopy. A key concern was to ensure that it wouldn't be comedogenic. During months of testing it never blocked my pores at all.
Control is a serum that is packed full of antioxidants and the latest ingredients for lifting sagging skin and increasing elasticity. And as the Ultra Renew device is helpful against sagging and marionette lines, a dollop of Control is very complimentary. First up amongst Control's ingredients is Relistase, a tripeptide that inhibits elastase activity and boosts collagen 1 synthesis. It has also been designed to treat sagginess and restore firmness to the skin. This along with Syn-Hycan, also in Control, was featured as one of the Five Best for firming sagging skin.
Control also features the power peptide Matrixyl 3000 and YBF's signature free radical scavenger, spin trap. In addition there's Syn-Tacks, resveratrol, lipochroman-6 and much more.
Ultra Renew Gel Serum has a couple of nice little extras as well. We've added in some antioxidant turmeric and coenzyme Q10. Meadowfoam oil helps to give it the required slip. Like Truth In Aging's other two products, Hair and Brow Vitality, it uses a safe preservative based on radish root.
With turmeric, coenzyme Q10 and 5% Control, there is more than enough to bring some real benefits, especially as the ultrasonic mode on Ultra Renew helps ingredients penetrate the skin.
Got Questions? Contact Us
… More
Our Take...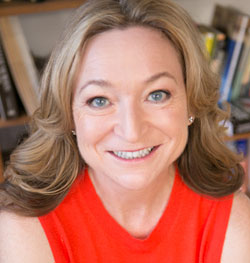 "
After much experimenting with water-base serums, gels, toners and goodness knows what to use with the Ultra Renew in ultrasonic mode, I have mostly been frustrated. After a few... " Read Full Article
Your Take...
Reverse osmosis water, glycerin, Relistase (glycerin, acetylarginyltryptophyl diphenylglycine), Syn-Hycan (tetradecyl Aminobutyroylvalylaminobutyric urea trifluoroacetate, magneisum chloride, glycerin), Syn-Tacks (glycerin, palmitoyl dipeptide-5 diaminobutyroyl hydroxythreonine, palmitoyl dipeptide-5 diaminohydroxybutyrate), Matrixyl 3000 (glycerin, butylene glycol, carbomer, polysorbate-20, palmitoyl oligopeptide, palmitoyl tripeptide-3), nylon-12, olivem (cetearyl olivate, sorbitan olivate), Renovage (triglyceride, teprenone), olive squalane, ascorbyl tetraisopalmitate (vitamin C), ethoxydiglycol, dimethylisosorbide, meadowfoam seed oil, trans resveratrol, spin trap (phenyl butyl nitrone), vitamin e, c10-c30 alkyl acrylate crosspolymer, leucidal, lipochroman-6 (dimethylmethoxy chromanol), sodium hyaluronate, coenzyme Q10, tetrahydrocurcuminoids, alpha lipoic acid (R-lipoic acid), triethanolamine), triethanolamine (NF DEA-free), Leucidal, meadowfoam seed oil, c10-c30 acrylated crosspolymer, ethoxydiglycol, tetrahydrocurcuminoids (turmeric root extract), Coenzyme Q10
Video demonstrating the new Ultra Renew Gel Serum
After much searching and experimenting to find a water-based serum or gel to use with the Ultra Renew in ultrasonic mode, I realized the only way I was going to get a decent product, at a reasonable…