Your Best Face Control (serum)
Your Best Face Control (serum)
Size:
1.0 oz (30 ml)
Your Best Face Control face serum is a new formula focusing on elasticity, which is critical for helping with sagging skin with powerful peptides and antioxidants.
Directions:
Apply a small amount to the face concentrating on areas with sun damage, wrinkles, and decreased tone and elasticity. Suitable for aging skin.
TIA Review by Marta:
Your Best Face's new reformulated serum is the best topical I have yet found for firming the skin. I am on my third bottle (having just given my second one to a friend in the UK who is considering a facelift) and am convinced that it is helping to lift my jawline and the marionette line area.
Control now contains Syn-Hycan, which is aimed at lifting sagging skin. This peptide stimulates hyaluronan (HA) synthesis and expression of the proteoglycans, decorin and lumican. The company that makes it tested it on women aged 56 to 65 years with loose skin on face and forearms and claims a significant decrease in sagging and double chins.
The other new key active in YBF Control is Relistase. This is actually a tripeptide and inhibits elastase activity and boosts collagen 1 synthesis. It has also been designed to treat sagginess and restore firmness to the skin.
I must confess that I like what Your Best Face has kept out of the new formula. It has ditched the peptides that inhibit expression lines. But no babies have been thrown out with the bathwater. Control retains the power peptide Matrixyl 3000 and YBF's signature free radical scavenger, spin trap. In addition there's Renovage, which may extend cell longevity, coenzyme Q10, resveratrol, lipochroman-6 and much more. A nice touch is a preservative from radish root, rather than paraben du.
Control is a yellow, thick custardy cream that smells of birthday cake (the marzipan scent comes from the almond-derived spin trap). It is not at all greasy and absorbs in seconds.
Got Questions? Contact Us
… More
Our Take...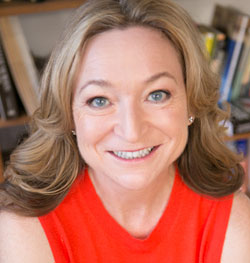 "
I never really loved Your Best Face Control, the line's anti-aging serum. It never won a place in my heart or became a fixture of my bathroom cabinet the way that YBF's Correct eye cream has over the past three years or so. Control was a... " Read Full Article
Your Take...
Revised formula ingredients: reverse osmosis water, Relistase (glycerin, acetylarginyltryptophyl diphenylglycine, Syn-Hycan (tetradecyl Aminobutyroylvalylaminobutyric urea trifluoroacetate, magneisum chloride, glycerin), Syn-Tacks (glycerin, palmitoyl dipeptide-5 diaminobutyroyl hydroxythreonine, palmitoyl dipeptide-5 diaminohydroxybutyrate), Matrixyl 3000 (glycerin, butylene glycol, carbomer, polysorbate-20, palmitoyl oligopeptide, palmitoyl tripeptide-3), nylon-12, olivem, Renovage (triglyceride, teprenone), olive squalane, ascorbyl tetraisopalmitate, ethoxydiglycol, dimethylisosorbide, meadowfoam seed oil, trans resveratrol, spin trap (phenyl butyl nitrone), vitamin e, c10-c30 alkyl acrylate crosspolymer, leucidal, lipochroman-6, sodium hyaluronate, coenzyme Q10, tetrahydrocurcuminoids, alpha lipoic acid (R-lipoic acid), trithanolamine
Video interview with YBF founder Darrell Owens
This is a real treat - a conversation with Your Best Face founder Darrell Owens. I first got to know Darrell in the early days of Truth In Aging and was intrigued to discover that he himself…
Video- complementary beauty regimens for day and night
The other day, I wrote about what's working for me now and how happy I am with the way my skin is looking - firmer and plumper than it has for a long time. Seeing is believing, so here's a short…