Your Best Face Boost (day cream)
Your Best Face Boost (day cream)
Size:
1.0 oz (30 ml)
Your Best Face Boost is a lightweight, daily moisturizer formulated with anti-agers, antioxidants, botanicals and vitamins. It can also be mixed with other skincare products for a "boost." This moisturizer is a Truth In Aging Five Best Ant-Ager for $65 and under.
Directions:
Apply Boost as your daily moisturizer across the entire face or target the upper cheekbones, forehead and chin. For more benefits, layer Boost on top of other products, such as brighteners or serums. Suitable for dry, oily, and combination skin.
TIA Review by Marta:
I can heartily recommend Your Best Face Boost for 30-somethings, looking for age prevention skincare and 40-somethings that need some tightening and brightening. I liked using Boost from the get-go and over time I've found it to be virtually indispensable as a day cream. This joins YBF's Correct eye cream as one of my all time favorites.
Given the quality of the cutting edge ingredients, Boost is very good value at $65. There is, of course, YBF's signature spin trap, a busy molecule that scurries around finding free radicals that are spinning out control and then stops them before they can do damage. There is also Lipochroman-6, another favorite of YBF's formulater that is a potent free radical scavenger. Green algae and green tea are antioxidant and there is vitamin B.
Got Questions? Contact Us
… More
Our Take...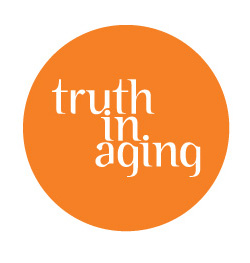 "
Reviewed by Beata

I have been trying Your Best Face Boost ($65 in the shop) for the past few weeks and I am not at all surprised to report that I LOVE IT. That was expected I guess,... " Read Full Article
Your Take...
Reverse osmosis water, green tea, cucumber extract, olivem (cetearyl olivate, sorbitan olivate), caffeine, Homeostatine (enteromorpha compressa extract, caesalpina gum), Renovage (triglyceride, teprenone), niacin, vitamin B5, vitamin e, spin trap (phenyl butyl nitrone), Lipochroman-6 (dimethylmethoxy chromanol), paraben du
Video interview with YBF founder Darrell Owens
This is a real treat - a conversation with Your Best Face founder Darrell Owens. I first got to know Darrell in the early days of Truth In Aging and was intrigued to discover that he himself…