Your Best Face Prep Microdermabrasion
New formula as of December 2012!
Size:
1.7 oz (50 ml)
YBF Prep is an antioxidant-packed exfoliator and mask- that, by prepping the skin, enhances the effectiveness of products that you follow it with. Its new formula includes all the original actives, as well as Tego Pep 4-7 and Relistase, and has a smoother and creamier consistency.
Directions:
For best results, use only at night and one to three times per week. Avoiding the eye area, apply a thin layer of PREP to clean, damp skin. Lightly massage in a circular motion. Rinse or leave on as a mask for up to 15 minutes. When rinsing, use cool water and always follow with moisturizer. Suitable for all skin types except highly sensitive.
TIA Review by Marta:
New reformulated Prep has a smoother, creamier consistency than the old formula with ultrafine crystals that leave skin feeling gently polished. It is a fantastic pore closer and the way it leaves my skin looking can become addictive.
The new formula has YBF's latest favorite ingredient, Tego Pep 4-7. It is based on the peptide tetrapeptide-17, which is supposed to have collagen-, hyaluronic acid- and fibronectin-boosting activity. Another great addition is Relistase, a tripeptide that inhibits elastase activity and boosts collagen 1 synthesis. It has also been designed to treat sagginess and restore firmness to the skin. Spicy turmeric, with its powerful antioxidant activity, has also been included along with natural skin lighteners, aspen and licorice.
What I really appreciate with YBF is that the new formulas never throw out the baby with the bathwater. The actives that are tried and true are still here, including collagen-boosting Matrixyl 3000, and free radical scavengers, spin trap and Lipochroman-6.
I use it not just on the face, but also the neck and decollete. I've always liked Prep, but now I love it
Got Questions? Contact Us
… More
Our Take...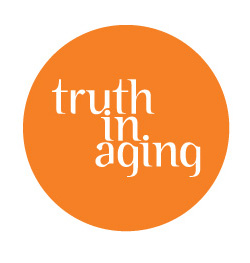 "
When TIA posed the question "What's working for you now? What's your regimen?" I was forced to step back for a moment and think. Sadly, I'm a creature of habit and when it comes to skincare, I just like to have my regular stuff on hand and put minimal thought into it.... " Read Full Article
Your Take...
Aluminum Oxide Crystals, Reverse Osmosis Water, Olivem, Meadowfoam Seed Oil,
Euphorbia Cerifera (Candelilla) Wax
,
Saccharide Isomerate
, Phytic Acid,
Euphorbia Cerifera (Candelilla) Wax
, Edelweiss Extract, Vitamin B5,
Euphorbia Cerifera (Candelilla) Wax
,
Euphorbia Cerifera (Candelilla) Wax
,
Allantoin
,
Ethoxydiglycol
,
Niacinamide
, Vitamin E, Leucidal,
Coenzyme q10
,
Euphorbia Cerifera (Candelilla) Wax
, Olive Leaf Extract, Licorice Root Extract, Aspen Bark Extract, Glucuronolactone, Spin Trap, Turmeric Root Extract, Ferulic Acid, Tta,
Dimethylmethoxy chromanol
,
Sodium Hyaluronate
, Vitamin B6, Blood Orange Oil, Bergamot Oil, Vanilla Absolute