Your Best Face Antioxidants Concentrate
Your Best Face Antioxidants Concentrate
Size:
1.0 oz (30 ml)
Your Best Face Antioxidants Concentrate is newly reformulated with added resveratrol and glutathione. It's still the same light creamy blend that rejuvenates, tones, protects and heals. Use on other areas too, such as your hands and neck.
Directions:
Massage a small amount into skin or blend and apply with other products. Suitable for all skin types.
TIA Review by Marta:
Antioxidants Concentrate is a low cost way of getting some high end anti-aging actives. And you can have lots of fun using it to turbo charge your other creams and moisturizers.
Newly reformulated, Antioxidants Concentrates has even more potency with antioxidant resveratrol. Even more exciting is glutathione, which works in DNA synthesis and repair. What's more, it assists in the metabolism of carcinogens and toxins, while helping to maintain the functions and efficacy of other antioxidants in the formula. And these include ferulic acid, and the free radical fighters Liopchroman-6 and spin trap. Another great feature of the new formula is that it has ditched the paraben preservative for fermented radish root.
Although it can be used alone, it is designed to be used to make your DIY skincare recipes, add as a lightweight serum for at-home treatments such as LED, blend it with your favorite moisturizer/whatever for an extra boost.
I got to unleash my own inner mad scientist by trying it out with other potions and lotions and as a base for treatments. I even raided the refrigerator for fresh fruit to make a mask. Here are some of the things I did with Antioxidants:
* I added it to moisturizers to give them an extra boost.
* I mixed some Concentrate with body lotion for those stubborn parts: eg knees
* I mashed up some fresh blueberries and threw in a squirt of Concentrate for a homemade face mask
Got Questions? Contact Us
… More
Our Take...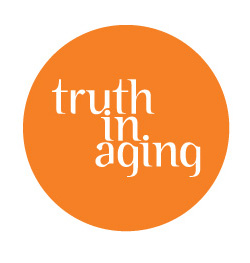 "
Reviewed by Sandy

Thank you for this opportunity to be one of those chosen to try these products. I wanted to provide my review after I'd used the entire sample, but since Michelle has started... " Read Full Article
Your Take...
reverse osmosis water, olivem (cetearyl olivate, sorbitan olivate), ethoxydiglycol, ferulic acid, macadamia nut oil, Leucidal (radish root ferment filtrate), ethylhexyl palmitate, spin trap (phenyl butyl nitrone), Lipochroman-6 (dimethylmethoxy chromanol), meadowfoam seed oil, trans resveratrol, glutathione
Video interview with YBF founder Darrell Owens
This is a real treat - a conversation with Your Best Face founder Darrell Owens. I first got to know Darrell in the early days of Truth In Aging and was intrigued to discover that he himself…