Our mission
Uncovering the Truth In Anti-Aging Skin and Hair Care So You Can Shop With Confidence

With so many options introduced daily, finding the best anti-aging treatment can become overwhelming. Marta Wohrle, founder of Truth In Aging, and her community of real women (and men!) review the latest skin and hair care products to help you find the best solution for your needs. All products are tested for at least 30 days by a member of the community and the results — good or bad — are then shared in objective reviews.


"I try to bring a uniquely curious and honest voice to help consumers with their decision making." Marta, founder of TIA
Is there a product review we can help you find?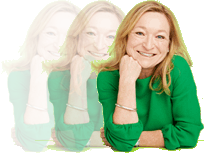 Inside insight
What's Working For Marta
Every season Marta shares the products she is using in her daily regimen. Learn what's working for her, then steal her tricks and product picks.