Review
What's Working for Me Now
My current skin care regimen includes some exciting new discoveri ...
Read more
Review
Are Pricey Anti-Aging Products Worth It?
I was recently asked to review a $300 cream for hyperpigmentation ...
Read more
"i agree , it doesnt work at all ! i am using it since 4 months and i havent got any results , my eyeslash are the same…"
Review
An Interview with Elizabeth VanderVeer of Volante
She wants us all to be more aware of "skinflammation" ...
Read more
"Hi Dan! While I share your concern for the environment, your comment is off point. Nylon-12 is indeed biodegradable in…"
"This post was recently brought to my attention, and I would like to share what currently is correct about this product.…"
Review
An Interview With Brandon Truaxe, Founder of…
Meet the man who is shaking up the beauty industry in order to ma ...
Read more
"I've been using MItoQ for 2 years now. I can honestly tell you that the condition of the skin around my eyes is…"
Review
The Dangers of Purchasing Products From…
Why you should look to authorized retailers like TIA for skin and ...
Read more
Review
5 Skin Care Secrets an Esthetician Swears By
Turn your at-home routine into a spa-like escape. ...
Read more
"Hi Mikki, we have tried Biopelle and reviewed it here: https://www.truthinaging.com/review/biopelle-tensage-daily-serum"
Review
Darrell Owens of Your Best Face Answers…
"I want you to have the best possible experience with my produc ...
Read more
"Elastin fibers are nearly impossible to regenerate. None of the products you list have any clinically proven…"
"This is great, but what about the environment? All those little nylon particles get washed off faces and out into our…"
Review
Learn How to Manage Your Skin Expectations
Managing expectations isn't about lowering them — done right, ...
Read more
"Definitely irritates my skin"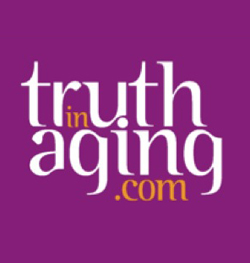 Review
Truth In Aging Philosophy
At Truth in Aging, we offer truthful and unbiased guidance to peo ...
Read more