Review
What's Working for Me Now
My current skin care regimen includes some exciting new discoveri ...
Read more
Review
5 Skin Care Secrets an Esthetician Swears By
Turn your at-home routine into a spa-like escape. ...
Read more
"In regard to Kerry, stacked skincare founders blog...In what sequence and manner would you use the serum, microroller…"
Review
5 Skin Care Myths to Stop Believing
For your skin's sake, don't believe everything you read ...
Read more
"i am 55 will this product be strong enough for my skin "
"Do you have a more safer alternative you could recommend instead of this one? Thanks!"
Review
Innovation in Fragrance: LINGER Pure Parfum Serum
This will change the way you wear fragrance ...
Read more
"I've been using The Superblend Pressed Serum Concentrate from Maya Chia beauty, and it has astaxanthin very high on the…"
Review
Darrell Owens of Your Best Face Answers…
"I want you to have the best possible experience with my produc ...
Read more
Review
Learn How to Manage Your Skin Expectations
Managing expectations isn't about lowering them — done right, ...
Read more
"Thank you! I have to confess that when I was sent the draft newsletter to approve I was tempted to count my wrinkles…"
Review
Interview with Ao Skincare Founder, Dr. Mark Gray
"He succeeded because he did things differently and was prepared ...
Read more
"Marta, you look MARVELOUS!!! Thank you for your reviews. I do have a question, though. For us ladies in our 60s,…"
"Marta, you look younger and more beautiful each year. You must be doing EVERYTHING right!!"
Review
Interview with Skin 2 Skin Care Founder, Kenneth…
Skin 2 Skin products were born out of a personal necessity, he sa ...
Read more
"Hi Marta, I received an email from you today with your bright smiling face in the middle of it. It is so refreshing to…"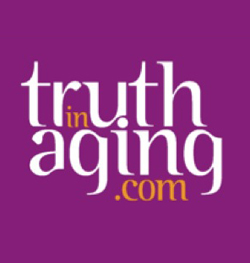 Review
Truth In Aging Philosophy
At Truth in Aging, we offer truthful and unbiased guidance to peo ...
Read more