Review
What's Working for Me Now
My current skin care regimen includes some exciting new discoveri ...
Read more
Review
Are Pricey Anti-Aging Products Worth It?
I was recently asked to review a $300 cream for hyperpigmentation ...
Read more
"I don't believe this product lives up to its hype. I have noticed significant hair loss. I can't say for sure…"
Review
An Interview with Elizabeth VanderVeer of Volante
She wants us all to be more aware of "skinflammation" ...
Read more
"Used Naturtint and caused allergy - sensitive people pls avoid"
"I've used both the Renu (skincare) and the ASEA (drink) supposedly both full of redox molecules. The first worked…"
Review
An Interview With Brandon Truaxe, Founder of…
Meet the man who is shaking up the beauty industry in order to ma ...
Read more
"I asked Bath and Body why they are not carrying Patricia Wexler Skin care any longer. They told me that most of the…"
Review
The Dangers of Purchasing Products From…
Why you should look to authorized retailers like TIA for skin and ...
Read more
Review
5 Skin Care Secrets an Esthetician Swears By
Turn your at-home routine into a spa-like escape. ...
Read more
"If it's genetics ypure screwed. I've tried everything except drastic doctor visits Meaning I'm sent to…"
Review
Darrell Owens of Your Best Face Answers…
"I want you to have the best possible experience with my produc ...
Read more
"I have been using Naturtint for several months now. Buy it online as it saves me a few dollars per box. The Chestnut…"
"Hello, Can I know please the cost for this professional advice & procedure. "
Review
Learn How to Manage Your Skin Expectations
Managing expectations isn't about lowering them — done right, ...
Read more
"I, too, am amazed at the increase in price. In a VERY SMALL way, it seems like it's the Martin Shkreli way of doing…"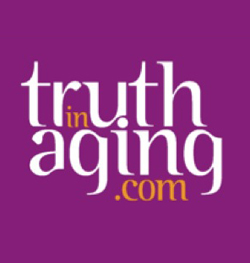 Review
Truth In Aging Philosophy
At Truth in Aging, we offer truthful and unbiased guidance to peo ...
Read more