Review
Are Pricey Anti-Aging Products Worth It?
I was recently asked to review a $300 cream for hyperpigmentation ...
Read more
"Don't waste your money on their products. You are just paying for fancy packaging and a placebo effect. Not…"
Review
An Interview With the Simply Venom Founders
Learn how they are mimicking the effects of Botox ...
Read more
"Hi Carolyn, It is a very good serum, but I wouldn't claim it to be the fountain of youth. We do not usually publish…"
"Sounds like the fountain of youth. Would you post before and after photos to support your claim."
Review
An interview with Shilpi Jain of Skinveda
A chemist takes Ayurvedic skincare to a different level ...
Read more
"Is this product tested on animals?"
Review
The Dangers of Purchasing Products From…
Why you should look to authorized retailers like TIA for skin and ...
Read more
Review
5 Skin Care Secrets an Esthetician Swears By
Turn your at-home routine into a spa-like escape. ...
Read more
"I have been using this for years and then all of a sudden my skin became red and swollen and very sore. I tried it…"
"Wow. So glad I found this post. I can relate to so many of these comments. I love tretinoin, love what it does to my…"
"I have been using this Henna for many years - I was thrilled to find it after using the powder. My hair is so thick…"
Review
Learn How to Manage Your Skin Expectations
Managing expectations isn't about lowering them — done right, ...
Read more
"Is there any way to get it these days ?please bring it back !!!!!"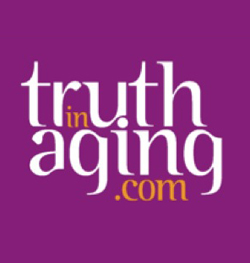 Review
Truth In Aging Philosophy
At Truth in Aging, we offer truthful and unbiased guidance to peo ...
Read more