Review
What's Working for Me Now
My current skin care regimen includes some exciting new discoveri ...
Read more
Review
Are Pricey Anti-Aging Products Worth It?
I was recently asked to review a $300 cream for hyperpigmentation ...
Read more
"Okay this thread is really old but I'm busting at the seams with the inaccuracies. Aluminum is absolutely a…"
Review
An Interview with Elizabeth VanderVeer of Volante
She wants us all to be more aware of "skinflammation" ...
Read more
"I have used Naturtint for several years thinking I was using a good product sold at Whole Foods. My hair has been…"
"Well after reading this article and the comments I'm not going to buy again. If this indeed is from a rare palm tree…"
Review
An Interview With Brandon Truaxe, Founder of…
Meet the man who is shaking up the beauty industry in order to ma ...
Read more
" I just received my first order of the product. I tried it last night and again this morning. I am honestly blown away.…"
Review
The Dangers of Purchasing Products From…
Why you should look to authorized retailers like TIA for skin and ...
Read more
Review
5 Skin Care Secrets an Esthetician Swears By
Turn your at-home routine into a spa-like escape. ...
Read more
"I just used this product for the first time 2 day's ago. I bought it because it says all natural. So far so goo. …"
Review
Darrell Owens of Your Best Face Answers…
"I want you to have the best possible experience with my produc ...
Read more
"Despite all the bad reviews I read (and mom's warnings) I started to use RevitaLash about 2 months ago. First strange…"
"Are you saying applying unadulterated peanut butter in hair wants to clump ? Why would the peanut butter and hair…"
Review
Learn How to Manage Your Skin Expectations
Managing expectations isn't about lowering them — done right, ...
Read more
"Arcona Reozone 20 is my all time favorite face sunscreen. It's been discontinued by Arcona and I'm heartbroken. I…"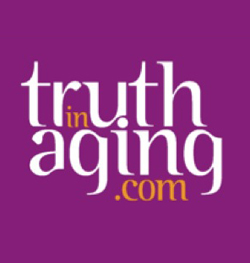 Review
Truth In Aging Philosophy
At Truth in Aging, we offer truthful and unbiased guidance to peo ...
Read more