Review
Are Pricey Anti-Aging Products Worth It?
I was recently asked to review a $300 cream for hyperpigmentation ...
Read more
"Thank you for sharing your findings"
Review
An Interview With the Simply Venom Founders
Learn how they are mimicking the effects of Botox ...
Read more
"I'm wondering the same thing. I'm trying to restock my Cosmetic Skin Solutions Vitamin C + E Serum and it's not up on…"
"I tried this product and I felt like my skin was on fire. Never again."
Review
An interview with Shilpi Jain of Skinveda
A chemist takes Ayurvedic skincare to a different level ...
Read more
"I had to look for a new foundation after revlon and estee lauder had add ppg to there foundations which a have an…"
Review
The Dangers of Purchasing Products From…
Why you should look to authorized retailers like TIA for skin and ...
Read more
Review
5 Skin Care Secrets an Esthetician Swears By
Turn your at-home routine into a spa-like escape. ...
Read more
"I begin occasionally using topical Tretinoin a few years ago for wrinkles. One day I had my first optical migraine. I…"
"I was about to order this product because it was touted by a lifestyle social media "celebrity" as an effective…"
"I thought the product worked really well! Mine lasted for about a month and I used it once a day on my neck. I…"
Review
Learn How to Manage Your Skin Expectations
Managing expectations isn't about lowering them — done right, ...
Read more
"Does anyone know why CSS vitamin C products have disappeared from the market? Suddenly they aren't available. "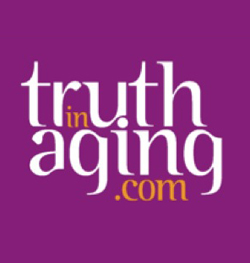 Review
Truth In Aging Philosophy
At Truth in Aging, we offer truthful and unbiased guidance to peo ...
Read more