Review
What's Working for Me Now
My current skin care regimen includes some exciting new discoveri ...
Read more
Review
Are Pricey Anti-Aging Products Worth It?
I was recently asked to review a $300 cream for hyperpigmentation ...
Read more
"Just want to know if there is still progentin in eternna 27 ? Is it still as good as it was ?"
Review
An Interview with Elizabeth VanderVeer of Volante
She wants us all to be more aware of "skinflammation" ...
Read more
"I'm 43 and had one session of microneedling about 8 weeks ago. I've seen absolutely no improvement in my skin. I have…"
"Hi I'm wondering if anyone has tried the Liquid biocell range from Modere it's a collagen drink."
Review
An Interview With Brandon Truaxe, Founder of…
Meet the man who is shaking up the beauty industry in order to ma ...
Read more
"I've been using Surya for 10 years. Every once in a while I wait for it to wear out and color my hair with traditional…"
Review
The Dangers of Purchasing Products From…
Why you should look to authorized retailers like TIA for skin and ...
Read more
Review
5 Skin Care Secrets an Esthetician Swears By
Turn your at-home routine into a spa-like escape. ...
Read more
"The only thing that I really want to add to your story is that the UV wavelength is shorter than visible light that…"
Review
Darrell Owens of Your Best Face Answers…
"I want you to have the best possible experience with my produc ...
Read more
"I agree with the credit card scam , however, the product worked for me. My dark under eye circle and bags were beyond…"
"I bought the product after seeing the tv ad with Helen Mirren I think it's too thick - I was expecting it to be more…"
Review
Learn How to Manage Your Skin Expectations
Managing expectations isn't about lowering them — done right, ...
Read more
"Hi Victoria, I created my own hair growth product with copper peptides. More information here:…"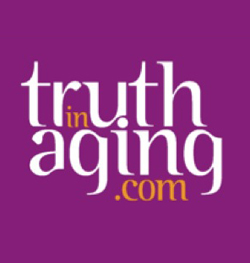 Review
Truth In Aging Philosophy
At Truth in Aging, we offer truthful and unbiased guidance to peo ...
Read more