Review
What's Working for Me Now
My current skin care regimen includes some exciting new discoveri ...
Read more
Review
Are Pricey Anti-Aging Products Worth It?
I was recently asked to review a $300 cream for hyperpigmentation ...
Read more
"I think you have to take the recommendations of Youtubers with caution. I work in an industry that uses 'influencers'…"
Review
An Interview with Elizabeth VanderVeer of Volante
She wants us all to be more aware of "skinflammation" ...
Read more
"I am purchasing it today and appreciate your review. I am 59 and am sick of my "C" turning brown and not being able to…"
"I totally agree! I thought it was just me, but I found the sunscreen to be very oily and uncomfortable on my skin. I…"
Review
An Interview With Brandon Truaxe, Founder of…
Meet the man who is shaking up the beauty industry in order to ma ...
Read more
"Nature Works Laboratories serums are all natural and vegan Hyaluronic Acid based. The HA is 300kda which is low enough…"
Review
The Dangers of Purchasing Products From…
Why you should look to authorized retailers like TIA for skin and ...
Read more
Review
5 Skin Care Secrets an Esthetician Swears By
Turn your at-home routine into a spa-like escape. ...
Read more
"Hi I have a new bottle from a few months ago an the ingredients are now different than your article has posted. Only…"
Review
Darrell Owens of Your Best Face Answers…
"I want you to have the best possible experience with my produc ...
Read more
"First of all the research states that the optimum dose, .25 does not stain the skin. I'd like someone to post the…"
"I have been trying several eye creams for months now, so many testers have visited my eyes and bathroom, as I react to…"
Review
Learn How to Manage Your Skin Expectations
Managing expectations isn't about lowering them — done right, ...
Read more
"Wow, Dennis that's an expensive cleansing device. I'd love your review of it. How often do you use it, what do you…"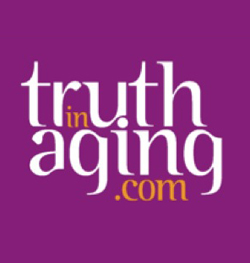 Review
Truth In Aging Philosophy
At Truth in Aging, we offer truthful and unbiased guidance to peo ...
Read more