Review
What's Working for Me Now
My current skin care regimen includes some exciting new discoveri ...
Read more
Review
An Interview With Brandon Truaxe, Founder of…
Meet the man who is shaking up the beauty industry in order to ma ...
Read more
"Hi Pam, I did come across this when I was looking around. There's a lot of silicone in this product. They also white…"
Review
5 Skin Care Secrets an Esthetician Swears By
Turn your at-home routine into a spa-like escape. ...
Read more
"Help im so depressed these spots have made me a hopeless sad person"
"I can vouch for much of this except that in my experience astaxanthin really doesn't turn your skin pink or orange,…"
Review
Innovation in Fragrance: LINGER Pure Parfum Serum
This will change the way you wear fragrance ...
Read more
"This eye cream/serum is truly amazing! It has really provided some huge results for me. Banished my under eye…"
Review
Darrell Owens of Your Best Face Answers…
"I want you to have the best possible experience with my produc ...
Read more
Review
Learn How to Manage Your Skin Expectations
Managing expectations isn't about lowering them — done right, ...
Read more
"It would be great if TIA would look at the potential of Cellular Skin Rx Lifting Eye Serum. I don't have the complete…"
Review
Interview with Ao Skincare Founder, Dr. Mark Gray
"He succeeded because he did things differently and was prepared ...
Read more
"Thank you for testing this for us Marie. I am impressed by the quantity of ceramides in this product - not something I…"
"I am on my 2nd bottle of CAIS serum 1% . There is a firmness that I can tell. Unsure about the wrinkle effect. I am 63…"
Review
Interview with Skin 2 Skin Care Founder, Kenneth…
Skin 2 Skin products were born out of a personal necessity, he sa ...
Read more
"Are NuFACE Trinity/Pro microcurrent treatments safe for someone seriously sensitive to any stimulants (alcohol,…"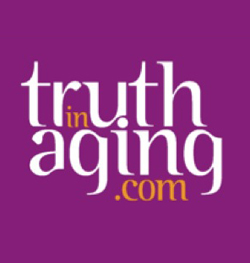 Review
Truth In Aging Philosophy
At Truth in Aging, we offer truthful and unbiased guidance to peo ...
Read more