Review
Are Pricey Anti-Aging Products Worth It?
I was recently asked to review a $300 cream for hyperpigmentation ...
Read more
"Hi there. Great article. Are you able to point me to the study that proves ultrasound helps with penetration of…"
Review
An Interview With the Simply Venom Founders
Learn how they are mimicking the effects of Botox ...
Read more
"Came across this site when I was looking up SK 11.Just trying to find some honest answers with some honest products "
"I recently tried this cream and I thought it worked well, meaning I actually saw a noticeable difference in the spider…"
Review
An interview with Shilpi Jain of Skinveda
A chemist takes Ayurvedic skincare to a different level ...
Read more
"The reason MARTA wrote this review is because there is a conflict of interest with the products she promotes. Possibly…"
Review
The Dangers of Purchasing Products From…
Why you should look to authorized retailers like TIA for skin and ...
Read more
Review
5 Skin Care Secrets an Esthetician Swears By
Turn your at-home routine into a spa-like escape. ...
Read more
"I wanted to find this product and couldn't find it in the local drugstore. I bought Clinique's Chubby Stick Cheek…"
"Very helpful. Don't like animals suffering so I will try plant base."
"You say it's safe to use on the neck but I've read that it's not safe because your thyroid gland in your neck.…"
Review
Learn How to Manage Your Skin Expectations
Managing expectations isn't about lowering them — done right, ...
Read more
"Dry skin ,use foundation every day is it causing pores to be large or too much cleansing? I am 67"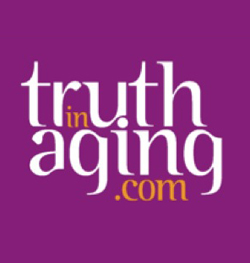 Review
Truth In Aging Philosophy
At Truth in Aging, we offer truthful and unbiased guidance to peo ...
Read more