Review
What's Working for Me Now
My current skin care regimen includes some exciting new discoveri ...
Read more
Review
Are Pricey Anti-Aging Products Worth It?
I was recently asked to review a $300 cream for hyperpigmentation ...
Read more
"I purchased Rosy Glow because of Helen Mirren. Im 68. Fair skinned, used to be natural titian, Face looking more…"
Review
An Interview with Elizabeth VanderVeer of Volante
She wants us all to be more aware of "skinflammation" ...
Read more
"As a skin care formulator and organic enthusiast - who has a horrible eczema skin condition on my hands - this stuff…"
"What is the name of German one?"
Review
An Interview With Brandon Truaxe, Founder of…
Meet the man who is shaking up the beauty industry in order to ma ...
Read more
"How do you apply the Exederm Flare Control Cream? Before your face cream?"
Review
The Dangers of Purchasing Products From…
Why you should look to authorized retailers like TIA for skin and ...
Read more
Review
5 Skin Care Secrets an Esthetician Swears By
Turn your at-home routine into a spa-like escape. ...
Read more
"Hello Marta, please allow me to introduce myself, I am the CEO of Pyratine LLC, a scientist by training who has been…"
Review
Darrell Owens of Your Best Face Answers…
"I want you to have the best possible experience with my produc ...
Read more
"I am currently in the process of doing as much research as I possibly can about the variety of genuinely natural (yet…"
"What are some cheaper products that work for an average working women ?"
Review
Learn How to Manage Your Skin Expectations
Managing expectations isn't about lowering them — done right, ...
Read more
"Thank you Celeste and I really enjoyed reading your review! Nourish is indeed, by design, the thinnest textured of…"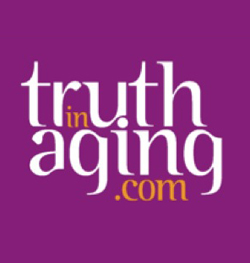 Review
Truth In Aging Philosophy
At Truth in Aging, we offer truthful and unbiased guidance to peo ...
Read more