Review
What's Working for Me Now
These treatments are delivering results I'm thrilled about — ra ...
Read more
Review
5 Skin Care Secrets an Esthetician Swears By
Turn your at-home routine into a spa-like escape. ...
Read more
"I have used Naturtint Wheat Germ Blonde since 2005. I started noticing that my hair was really dried out and…"
Review
5 Skin Care Myths to Stop Believing
For your skin's sake, don't believe everything you read ...
Read more
"Hi Melanie, yes we will be getting this in the TIA store - in a couple of weeks. "
"Thanks for a very informative article. Regarding the 'problem' ingredients: Trideceth-6: This ingredient is an…"
Review
Innovation in Fragrance: LINGER Pure Parfum Serum
This will change the way you wear fragrance ...
Read more
"There is more than one form of Chromium Oxide. You provided the MSDS for Chromium IV Oxide (CrO2) which seems to be a…"
Review
Darrell Owens of Your Best Face Answers…
"I want you to have the best possible experience with my produc ...
Read more
Review
Learn How to Manage Your Skin Expectations
Managing expectations isn't about lowering them — done right, ...
Read more
" I always remember the Farrah facets shampoo it was. The best scent I I try all the time to try to find one that even…"
Review
Interview with Ao Skincare Founder, Dr. Mark Gray
"He succeeded because he did things differently and was prepared ...
Read more
"Hi Marta, What do you think of Epionce Daily Shield Lotion Tinted SPF 50? I have been using this for the last 2 weeks…"
"Hi Jess We have reviewed Badger in the past but found it too chalky and hard to rinse off."
Review
Interview with Skin 2 Skin Care Founder, Kenneth…
Skin 2 Skin products were born out of a personal necessity, he sa ...
Read more
"Gray hair on Marie Antoinette provoked controversy on whether stress is a part of the hair graying process or not; the…"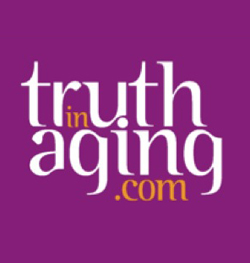 Review
Truth In Aging Philosophy
At Truth in Aging, we offer truthful and unbiased guidance to peo ...
Read more