Ayelet Opulence Superfruits Defense Cream
Size:
1.7 oz (48 ml)
Ayelet Opulence Superfruits Defense Cream is a nutrient dense moisture cream that boosts skin's health with natural humectants to increase the skin's ability to retain moisture. Composed with phytonutrients, essential fatty acids, antioxidants, vitamins, and minerals the moisture cream is ideal for dry, dull, sun damaged skin that needs a boost in collagen production, detoxification, firm and even complexion and overall healthy and radiant skin. Just like all of the products in our shop, this dense moisture cream has been tested and reviewed by a member of our
communtiy
. So now it's your turn to try with confidence.
The intense moisture formula contains ingredients like Hyaluronic Acid and Chlorella, a blue-green algae that contains a phytonutrient called Chlorella Growth Factor, that contains immune boosting vitamins as well as significant amounts of Peptide complex Omega-3 fatty acids, works to improve the production of skin's collagen and elasticity resulting in glowing radiant skin. Pomegranate, blackcurrant, Sea Buckthorn, which all contain a heap of antioxidants, work to protect skin from environmental damage, and reduce signs of stress and fatigue. Apply dabs of cream onto cleansed face and neck, then gently smooth it over the skin in a circular motion, working from the outside of your face toward the center.
Tested for over 30 days and reviewed by Jennifer C:
As a holistic healthcare practitioner in Los Angeles, I'm always on the lookout for new organic skincare lines. I was excited to hear I had been picked to try to Ayelet Opulence Superfruits Defense Cream, especially after reading the ingredient list and learning this moisturizer was organic. I am 38 years old with sensitive skin; it's clear and rosy when in balance, but can be prone to rosacea and breakouts. My usual skin care routine consists of a gentle cleanser and moisturizer, as well as occasional masks and glycolic pads. With my skin, oftentimes less is more. I'm always searching for the perfect moisturizer — one that will keep my sensitive skin balanced and hydrated and, of course, anti-aging properties are always welcome.
What appealed to me most while reading the ingredients for Ayelet's Opulence was the combination of hyaluronic acid, chlorella, and methylsulfonylmethane (MSM). My sensitive skin has reacted well to hyaluronic acid in the past, especially during the hot, dry summer season, and chlorella extract is known to protect against sun damage. I also liked the inclusion of skin-soothing rose petal distillate and aloe as the first two ingredients.
Scrolling even further through the ingredient list, the ones with anti-inflammatory properties seemed almost too good to be true: borage seed oil, evening primrose oil, pomegranate oil, vitamin B-5, vitamin E, green tea extract, and chamomile oil, as well as aspen bark extract (which I had to look up). Aspen bark, it turns out, has been touted for its anti-microbial properties, as well as claims that it gives the skin a smooth feel and appearance. It seems aspen bark and radish root, also included in this formula, are likely used as preservatives. There is nothing nasty that I could find.
When I first opened the container, the smell was a subtle note of rose. The texture of the cream was thicker than I was expecting, and looking back through the ingredients, I guess this is from the shea butter. I'm always a little apprehensive to try new products, based on the reactivity of my skin, but I scooped a dollop of this cream and applied it after washing my face at night. The cream felt thick on my face, as if it didn't absorb entirely, but that's my only complaint.
The next morning, my skin looked even and balanced with no breakouts. I didn't use the cream in the morning, because it seemed too heavy for daytime and I was worried it might clog my pores. But I found the cream to be excellent for nighttime use. I also experimented using this cream as a mask and found it worked wonders after spending a little too much time in the sun.
While I didn't notice any great improvement in the condition of my skin throughout the month of testing Ayelet Opulence, I do think my skin has been softer come morning after nighttime application. It has remained happy, hydrated, and healthy with no breakouts — for me that says a lot! I probably won't purchase this cream for future use, but I believe it would be a great choice for younger or drier skin types and for those who like the feel of a rich cream.
Got Questions? Contact Us
read more
Our Take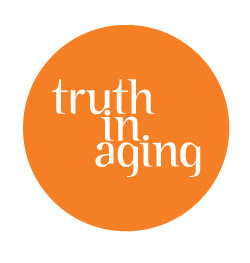 By Jennifer C. As a holistic healthcare practitioner in Los Angeles, I'm always on the lookout for new organic skincare lines. I was excited to hear I had been picked to try to Ayelet Opulence Nutrient Dense Moisture Cream ($42 in the shop), especially after reading the ingredient... read more
Was this review helpful?
Yes
/
No
1 member(s) found this review helpful
Rose Petal Distillate (Rose Petal Hydrosole)
barbadensis Leaf Juice (Aloe Vera juice)
Cetearyl alcohol
glyceryl stearate
sodium stearoyl lactylate
Olea Europaea (Extra Virgin) Olive Oil
MSM (sulfure)
Ribes nigrum (Blackcurrant) Fruit Oil
Butyrospermum parkii (Certified Organic Unrefined Shea Butter)
Radish Root Ferment Filtrate
Canina / Rosa Rubiginosa (Organic Rosehip) Seed Oil
Kosher Vegetable Glycerin
Borago officinalis (Organic Borage Seed) Oil
Oenothera biennia ( Organic Evening Primrose) Oil
Populus Tremuloides Bark Extract (Aspen Bark) Extract
Punica granatum linn (Pomegranate) Oil
Hippophae rhamnoides (Seabuckthorn Berry) Oil
(Vitamin E) Non-GMO
Grams B5 Provitamin (Penthenol)
Chlorella Vulgaris Extract
Matricaria chamomilla Organic (Chamomile) Extract
Helichrysum arenarium Organic (Helchrysum) flower extract
Camellia sinensis (Green Tea Extract)
Hyaluronic Acid)
Maculatum Cymbopogon martini (Palmarosa) Oil
Matricaria chamomile
Organic (Chamomile) Oil
Citrus aurantium amara (Neroli) Oil.
Apply dabs of cream onto cleansed forehead, cheekbones, chin, and neck, and gently smooth it over the skin in a circular motion, working from the outside of your face toward the center.