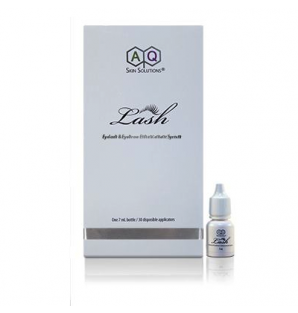 Size:
0.24 oz (7.0 ml)
AQ Skin Solutions Lash is a safe and effective eyelash treatment serum that uses patented growth factor technology to help you achieve stronger, longer and darker lashes and reduce breakage. Unlike other growth treatments that are loaded with harsh chemicals, AQ's serum uses patented
growth factors
to strengthen your lash and brow hair.
We found this treatment highly effective at producing stronger, thicker eyelashes
so you can purchase it with confidence that it'll perform.
AQ's lash serum works by naturally encouraging hair matrix production to restore the health and vitality of eye lashes and even eyebrows. As opposed to similar products, this lash-enhancing serum contains no prostaglandins, will not affect eye color or tint eye lids, and does not contain harsh chemicals or irritating preservatives. Plus, the natural preservative honeysuckle flower extract is gentle on the delicate eye area.
TIA Review by Marta:
AQ Lash works, as I'd hoped, even better than the Eye Serum at growing my lashes (I gave up using the Eye Serum during my month-long test period to be sure). AQ Lash harnesses the company's signature growth factors (rather than a prostaglandin- an eyelash growth ingredient that has controversial side effects) used in the face and eye serums with some modifications for an eyelash growth enhancer that is safe and extremely effective.
When I first opened the AQ Lash packaging, the first surprise was it contained not a mascara-like applicator, but a small squeezable bottle and a pack of disposable foam-tipped wands. On thinking about it, this made sense because repetitive brushing and dipping can compromise the solution with microbes. This would be a result that could be mitigated against by adding in a lot of harsh chemical preservatives that I wouldn't want near my eyes. AQ's approach means that the preservative used is Japanese honeysuckle. Also, the angle of the foam tips proved to be comfortable and very efficient at applying just the right amount of product along the base of my upper and lower lashes.
I estimate that there is enough solution in the bottle for at least 45-50 applications. After using it daily and seeing good results (stronger, darker, longer lashes), I am able to reduce to a maintenance regimen of three times a week. For lashes, AQ is a winner.
Got Questions? Contact Us
read more
Our Take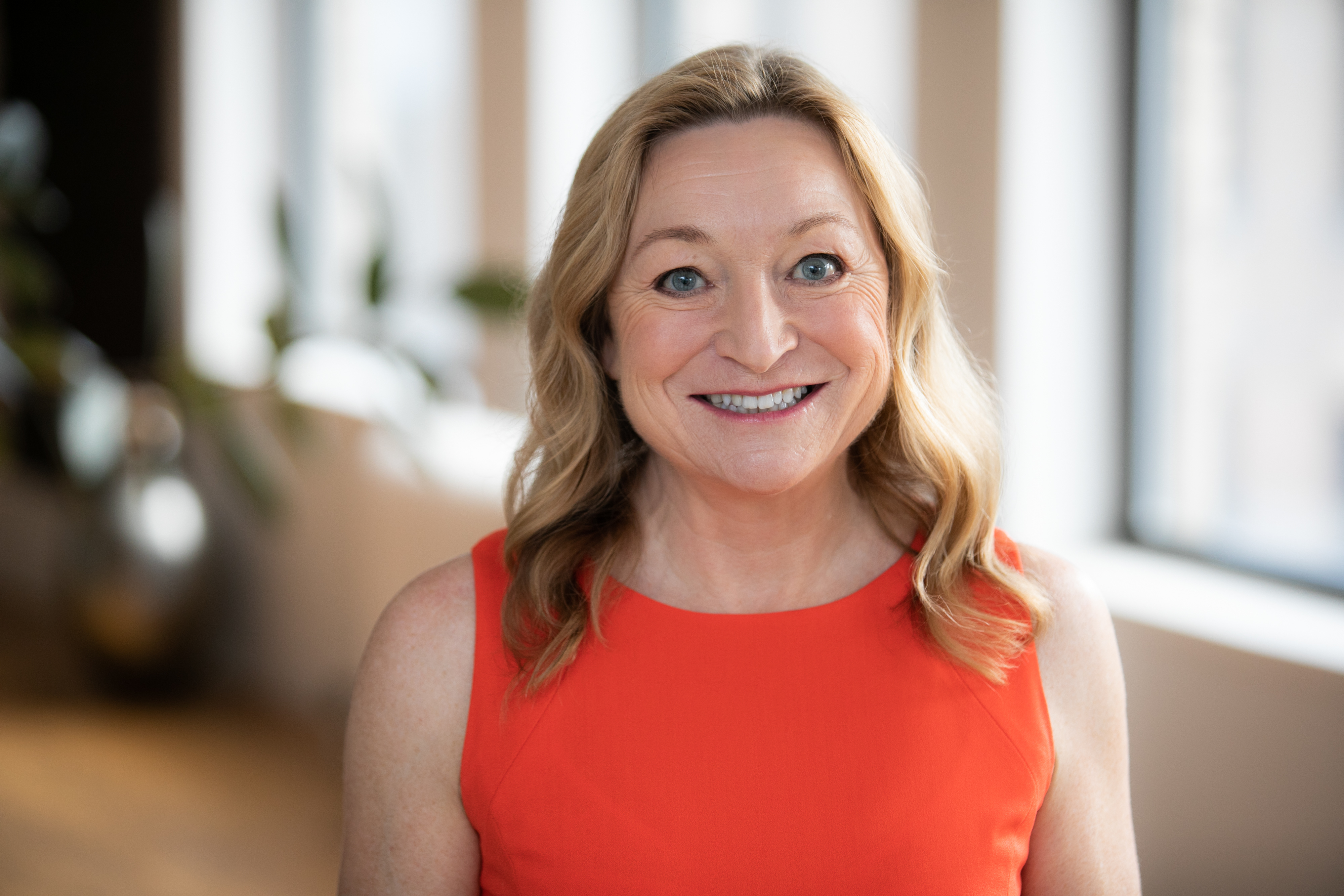 I may have inadvertently inspired the launch of AQ Lash ($135 in the shop), the new eyelash growth product from AQ Skin Solutions. I had been using the AQ Eye Serum ($99 in the shop) and had been impressed by its eyelid-lifting abilities when one day I thought my eyelashes were looking a little longer... read more
Was this review helpful?
Yes
/
No
4 member(s) found this review helpful
Human Fibroblast Conditioned Media
Water (Aqua)
Glycerin
Panthenol
Biotinoyl Tripeptide-1
Lonicera Caprifolium (Honeysuckle) Flower Extract
Lonicera Japonica (Honeysuckle) Flower Extract
1
2-Hexanediol
Caprylyl Glycol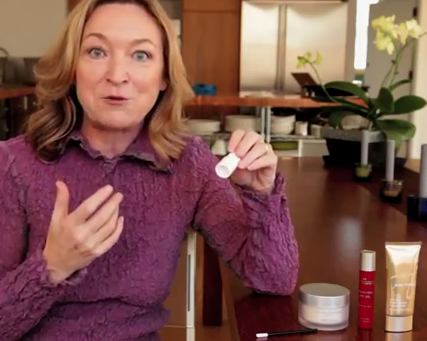 Play
At last a great BB cream, eyelash grower from AQ and more (VIDEO)
Slowly but surely, I've been adding some new products to the Truth In Aging shop and the selection in this video all have a novel form of application – as well as actually working. There is the…
Apply one droplet of AQ Lash onto new applicator. Apply to the eyelid skin at the base of the upper and lower eyelashes in a single sweeping stroke, repeating two to three times, starting from the inner corner to the outer corner of the eye. AQ Lash can also be applied to the eyebrows according to the desired eyebrow shape. Apply one droplet to the eyebrows in sweeping strokes, but apply only after finishing with both eyelashes. Discard applicator after use. Not intended for use on any other body region. Suitable for all skin types.