Your Best Face Hydrate B Concentrate
Size:
1.0 oz (30 ml)
Your Best Face Hydrate B Concentrate is soothing serum formulated for users who know that a crucial step to better-looking skin is to provide it with adequate hydration. This lightweight gel does just that by drawing moisture deeper into the skin, leaving your complexion looking supple and smooth. It contains three forms of vitamin B to improve skin's clarity, tone and radiance, while speeding up the healing process and boosting the efficiency of other products. Just like all of Truth In Aging's products, we've made sure to adequately
test and review
Your Best Face Hydrate B Concentrate, so that you can be completely confident that this item will moisturize, firm and revitalize your skin. Shop Truth In Aging today the best anti-agers to improve your skin's appearance, health and tone.
Your Best Face Hydrate B Concentrate attracts moisture to the skin, helping active ingredients in your favorite skin care products better penetrate, stay effective for longer periods of time and perform better. This versatile product infuses skin with vitamins to truly nourish and enrich your complexion. This item also features
sodium hyaluronate
and Syn-Hycan, which are used to decrease sagginess and looseness, all while further increasing hydration, leaving your skin looking firm, tightened and luminous.
Please note Your Best Face products are final sale and not eligible for return.
TIA Review by Marta:
Your Best Face Hydrate B now has an upgraded formula with a new active that promises to firm sagging skin. Syn-Hycan stimulates hyaluronan (HA) synthesis and expression of the proteoglycans, decorin and lumican. The company that makes it tested it on women aged 56 to 65 years with loose skin on face and forearms and claims a significant decrease in sagging and double chins.
Sodium hyaluronate is a wonderful skin moisturizer. One of the reasons for sodium hyaluronate's "it" status is that, according to a review in The Archives of Dermatology, it is one of three anti-aging treatments available that are proven clinically effective. The naturally occurring and widespread component found within the extra-cellular space within bodily tissues, especially those of the face. Its water-binding and water-attracting attributes fill up the spaces between the connective fibers collagen and elastin in the dermis. Like most things, it decreases with age and, therefore, we need to top it up somehow.
There are now three forms of vitamin B: B5, B8 and B3. DMAE and parabens no longer in the formula, with preservative provided by fermented radish root.
I use Hydrate B on its own or with my LED device to plump up the skin and stimulate collagen growth.
Got Questions? Contact Us
read more
Our Take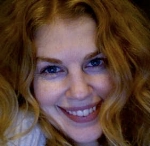 I've been using and testing Your Best Face Hydrate B Concentrate ($45 in the shop) for quite some time now, putting this interesting product through all sorts of tests. I've been in warm humid climates and freezing dry climates, so I really got a good sense of how this product performs.... read more
Was this review helpful?
Yes
/
No
2 member(s) found this review helpful
Reverse Osmosis Water
Vitamin B5 (Dl-Panthenol)
Syn-Hycan (Tetradecyl Aminobutyroylvalylaminobutyric Urea Trifluoroacetate
Magnesium Chloride
Glycerin)
Sodium Hyaluronate
Vitamin B3 (Niacinamide)
Vitamin B8 (Inositol)
Sodium Pca
Leucidal (Leuconostoc/radish Root Ferment Filtrate)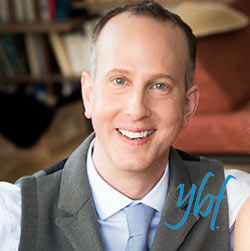 Play
Interview with YBF founder Darrell Owens (VIDEO)
This is a real treat - a conversation with Your Best Face founder Darrell Owens. I first got to know Darrell in the early days of Truth In Aging and was intrigued to discover that he himself…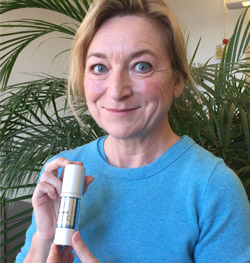 Play
How to Get the Most Out of Your Airless Pump (VIDEO)
Airless pumps are great because they keep your products fresher longer; but they can sometimes be tricky to work with! Here, Marta offers a few tips on how to get the most out of airless pumps.
Duration: 1:17
Apply a few drops to damp skin and massage in. Layers well under most other products.