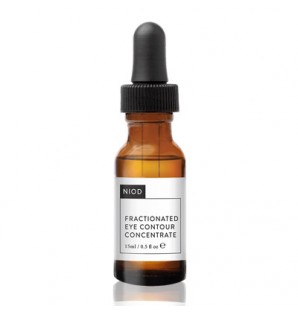 Deciem NIOD Fractionated Eye Contour Concentrate
Five Best for Expression Lines 2016
Size:
0.5 oz (15 ml)
Deciem NIOD Fractionated Eye Contour Concentrate is an eye serum that targets a range of aging concerns around the eye area, from dark circles to crow's feet to sagging lids. With results that only get better the more you use it, NIOD delivers a series of peptides in a special polymer designed to target signs of aging with drone-like precision.
Marta found
that this water-based formula truly firmed and smoothed her eye area, and we're sure that you'll see great results as well.
Formulated with actives that inhibit fine lines, build collagen, boost micro-circulation and drain under-eye bags, Deciem has created a truly advanced product to address upper and lower eye aging issues. NIOD rounds out this scientifically advanced formula with repairing botanicals including European ash bark extract and darutoside.
Tested for 30 days and approved by Marta:
NIOD could be accused of being a bit gimmicky with its "drone" delivery technology and the name, Fractionated Eye Contour Concentrate is a tad self-important. But what really matters is that this is a damn good eye serum. It firms. It really does.
Although water-based NIOD feels like an oil and, usually, I'm not wild about oils for the eye, but this product completely won me over. It is not greasy, absorbs quickly and is easy to smooth around the entire eye area. Of course the effects are the most important and I found that NIOD kept my lids and under eyes smooth and firm. My eyes are in fairly good shape, but NIOD did more than maintenance — six weeks in, I'm seeing an improvement and know that I will continue to use this eye serum until then bottle is finished.
So what's with the drones? NIOD encapsulates its peptides in a special polymer that is supposed to target the fibroblast before releasing the active with drone-like precision. The peptides themselves are interesting as well. There's a new one called methyl-glucoside-6-phosphate and it is credited with boosting collagen (although there isn't much independent information about it). Ditto Decapeptide-22, a chain of 10 amino acids.
I am on more familiar ground with palmitoyl tripeptide-38, which is the newest power peptide from the makers of Matrixyl, goes by the name of Synth'6 and is supposed to stimulate six major constituents in the skin matrix. And there are several neuro peptides for softening those expression lines including dipeptide diaminobutyroyl benzylamide diacetate.
More exotic, but ultimately doing a similar job, is snail toxin. Or, to be more precise, a synthetic form of cone snail venom called mu-conotoxin Cniiic. I've only come across this once before in a product called TruActivs Tritoxin. Another new find is n-acetyl-glucosamine. This occurs naturally in our bodies, occupying the space in the skin between cells, and is responsible for maintaining the skin's barrier abilities.
The actives just keep on coming. Worth a call out is darutoside, which comes from a plant called siegesbeckia and is an anti-inflammatory and skin repairer. I was intrigued to learn that polyglucuronic acid is part of a family unknown to science until the 1990s. Described as a mere film-former in some cosmetic formulations, there seems to be much more to it than that, including collagen biosynthesis and skin firming (source). One of the more unusual botanicals here is European ash bark extract (Fraxinus Excelsior). If you are short of dinner party small talk over the holiday season then you can always drop in that this ash tree changes its sex from year to year. More relevant for this review's purpose, it is a wound healer.
I should point out that there are a few PEGs here, alcohol, acrylates and polymers (but down the list and not obviously used as fillers), as well as the usual suspects in the preservative department. The good far, far outweighs the bad and the quality and quantity of actives are impressive, especially at the price. NIOD is a great new find.
Got Questions? Contact Us
read more
Our Take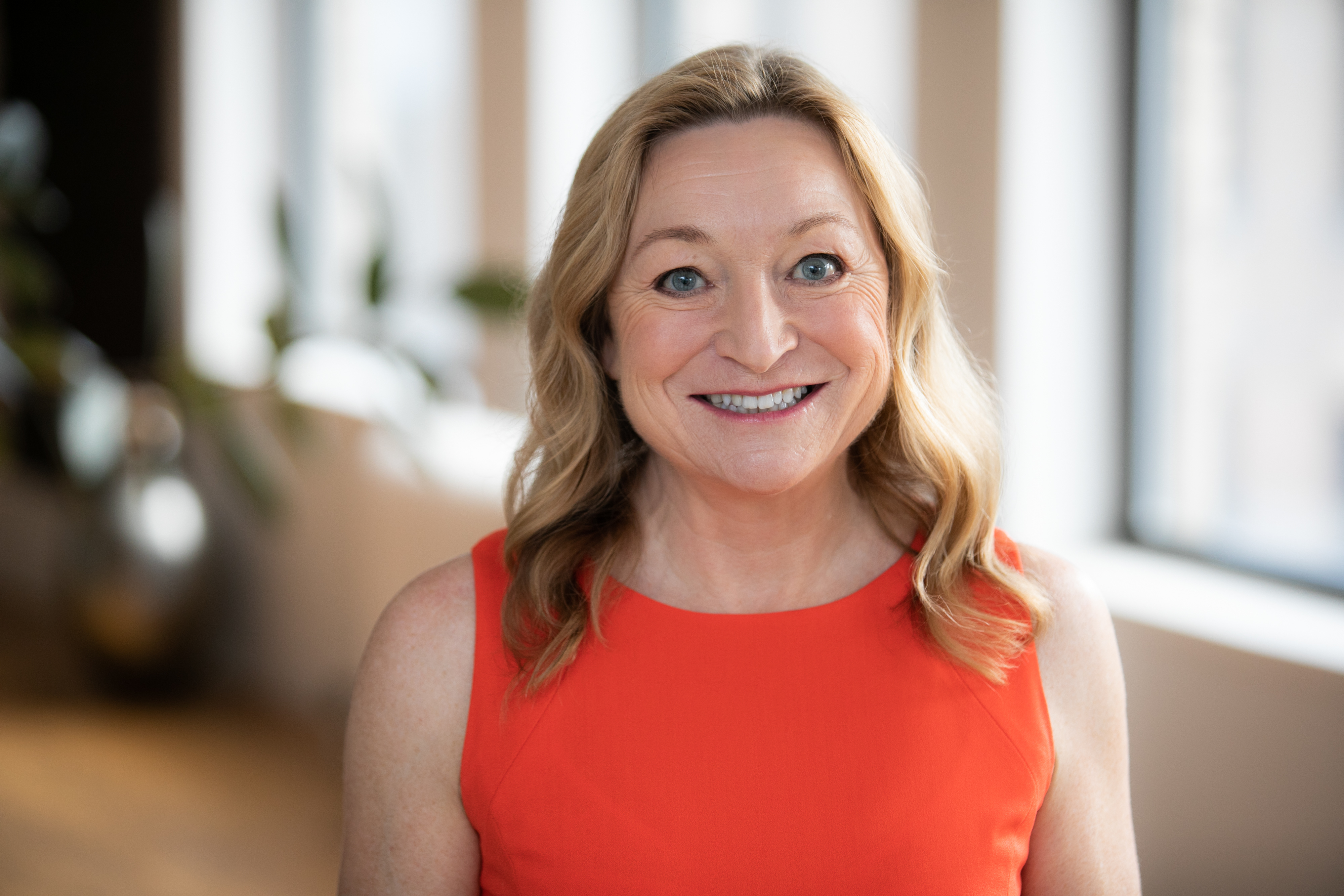 NIOD could be accused of being a bit gimmicky with its "drone" delivery technology and the name, Fractionated Eye Contour Concentrate ($68 in the shop) is a tad self-important. But what really matters is that this is a damn good eye serum. It firms. It really does. Although water-based NIOD... read more
Was this review helpful?
Yes
/
No
9 member(s) found this review helpful
Aqua (Water)
Glycerin
Butylene Glycol
Hydrolyzed Yeast Extract
Albizia Julibrissin Bark Extract
Niacinamide
Dimethyl Isosorbide
Ethoxydiglycol
Pentylene Glycol
Dipeptide Diaminobutyroyl Benzylamide Diacetate
Palmitoyl Tripeptide-38
Acetyl Hexapeptide-8
Decapeptide-22
Ogliopeptide-78
Palmitoyl Decapeptide-21
Palmitoyl Hexapeptide-52
Zinc Palmitoyl Nonapeptide-14
Palmitoyl Tetrapeptide-50
Pentapeptide-18
Acetyl Hexapeptide-30
Heptapeptide-15 Palmitate
Palmitoyl Heptapeptide-18
Mu-conotoxin Cniiic
Sodium Hyaluronate
Darutoside
Epigallocatechin Gallatyl Glucoside
Gallyl Glucoside
Propyl Gallate
Ascorbyl Glucoside
Zinc Pca
Methylglucoside Phosphate
N-Acetyl-D-glucosamine-6-phosphate disodium salt
Copper Lysinate/prolinate
Hydroxypropyl Cyclodextrin
Superoxide Dismutase
Escin
Ascorbic Acid
Ammonium Glycyrrhizate
Polyglucuronic Acid
Fraxinus Excelsior Bark Extract
Olea Europaea Leaf Extract
Ruscus Aculeatus Root Extract
Centella Asiatica Extract
Calendula Officinalis Flower Extract
Plankton Extract
Arginine
Panthenol
Hydrolyzed Rice Protein
Glycine Soja (Soybean) Protein
Hydrolyzed Wheat Protein
Hydrolyzed Yeast Protein
Lecithin
Polyvinyl Alcohol
Ppg-26-buteth-26
Peg-40 Hydrogenated Castor Oil
Polyacrylate Crosspolymer-6
Xanthan Gum
Silanetriol And Potassium Citrate
Lactic Acid/glycolic Acid Copolymer
Cetyl Hydroxyethylcellulose
Sodium Dextran Sulfate
Citric Acid
Glycolic Acid
Lactic Acid
Benzyl Alcohol
Glyceryl Caprylate
Ethylhexylglycerin
Caprylyl Glycol
Sodium Benzoate
Potassium Sorbate
Phenylpropanol
Dehydroacetic Acid
Chlorphenesin
Phenoxyethanol
Apply in the eye area, including upper eyelids, both AM and PM.