Size:
0.5 oz (15ml)
Medik8 Eyelift (formerly Pretox Eyelift) is a multifaceted anti-aging eye serum designed for customers aiming to dramatically lighten dark circles and shadows, as well as reducing under eye bags and puffiness around the eye area. This rejuvenating eye treatment utilizes peptide fillers to target fine lines and wrinkles, while providing moisture and supporting collagen synthesis. In order to make sure this product provides the efficacy and results it promises, Truth In Aging has
tested and reviewed
Medik8 Eyelift, to ensure that you get a powerful serum that will brighten and refresh the delicate skin around your eyes. For more products that work to repair and enhance your complexion, shop Truth In Aging today.
Medik8 Eyelift uses Tripeptides to mimic the skin's natural process of sending out repair signals, stimulating the synthesis of collagen, elastin and hyaluronic acid, which has been proven to reduce wrinkles. Tetrapeptides work to calm puffiness and inflammation, while Peptide antioxidants minimize any discoloration. This new and improved formula has been specifically designed for the fragile skin under and around the eyes.
TIA Review by Kelly:
I was thrilled when I was chosen to try the Medik8 Pretox Eyelift. I am in my early 50s, and I have an olive complexion that has finally settled into good skin. Of course, due to my age, there are other issues to contend with now. I have the dreaded eye puffiness with the dark rims underneath and have tried many products to alleviate the "etching" I now see every morning. So I am a fine candidate for this product. And what a product!
Medik8 Pretox Eyelift is marketed as professional strength with four peptide blends for under-eye dark circles and puffiness. Peptides are the work horses in anti-aging skin products, so it stands to reason that more is better.
First up, Regu-age Complex consists of specifically purified soy and rice peptides that improve microcirculation. Haloxyl works to loosen small blood fragments in the under-eye area as well as improve moisture, which promotes cell rejuvenation. Eyeliss is made of three natural peptides that work together to eliminate under-eye bags and improve puffiness by utilizing the lymphatic draining dipeptide-2. Lastly, Dermaxyl is a patented oligopeptide and ceramide blend that smoothes wrinkles and repairs age-related skin damage. It works by stimulating older cells to communicate like younger cells in the deeper skin layers. The website also states that these high concentrations of peptides and next-generation ingredients will visibly plump, fill and lift any and all of your problem zones. I can think of lots of areas to apply this!
Also note-worthy is Chrysin, an isoflavone with antioxidant properties to control inflammation. It also works to eliminate pigmented bilirubin and iron deposits underneath the eyes. Hesperidin (a citrus bioflavonoid) improves skin tone and stimulates circulation to reduce dark circles. In addition, there is a slew of conditioning, smoothing and plumping ingredients too numerous to list.
Pretox is packaged in a sleek pump top tube. It has a creamy serum texture that absorbs quickly and completely, leaving the eye area firm and moisturized. I found that if I use my thumb to pump I can better control the amount dispensed, as a full pump is almost too much for just the eye area. I use it morning and night spreading under the eye, under the eyebrow and even on the worry line between my eyebrows figuring (hoping!) the fillers might do their magic here as well.
Okay, now five weeks later and the results? Let me preface by saying that the model on the Medik8 website had a geisha fan of crow's feet wrinkles and I do not. My concerns were to address the ashy puffiness, which made me look tired even after a good night's sleep and the newly acquired crepey under-eye texture. I was on the fence at week 4 then began to notice subtle results. Upon waking my reflection appears to have been airbrushed, and I do indeed look more rested. The ashy under-eye tint is all but gone. There is still puffiness but even that has diminished, and I love the plumping effect that has resulted in between my eyebrows. I will continue to use the product as I feel the effects have just begun to show and will follow up if anything significant transpires. Thumbs up to Medik8 Pretox Eyelift!
Got Questions? Contact Us
read more
Our Take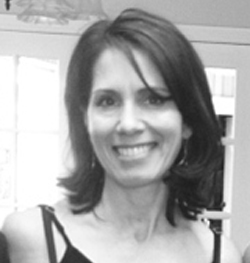 I recently stumbled across the Truth In Aging website and was hooked. I am now a Marta devotee. I love that the focus of the website is information. So I was thrilled when I was chosen to try the Medik8 PRETOX Eyelift ($70 in the shop). I am in my early 50s, and I have an olive complexion that has finally... read more
Was this review helpful?
Yes
/
No
1 member(s) found this review helpful
Aqua (Water)
Alcohol Denat.
Glycerin
C12-15 Alkyl Benzoate
Xantham Gum
Hydrolyzed Rice Protein
Tribehenin
Butylene Glycol
Hesperidin Methyl Chalcone
Ceramide 2
Glycine Soja (Soybean) Protein
Benzyl Alcohol
PEG-10 Phytosterol
Superoxide Dismutase
Steareth-20
Carbomer
Phenoxyethanol
Chlorhexidine Digluconate
Palmitoyl Tetrapeptide-7
Sorbic Acid
Palmitoyl Tripeptide-1
Dehydroacetic Acid
Polysorbate 20
Palmitoyl Hexapeptide-12
Palmitoyl Tetrapeptide-3
Potassium Sorbate
Sodium Benzoate
N-Hydroxysuccinimide
Benzoic Acid
Sodium Dextran Sulfate
Dipeptide-2
Chrysin
Tocopherol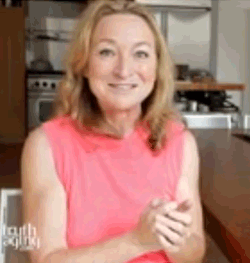 Play
Medik8 Brand Spotlight (VIDEO)
We take a closer look at Medik8, the brand which comes to us from the United Kingdom.
After cleansing in the morning and evening, apply a small amount of Eyelift all around eyes, but not on eyelids. Leave to absorb.