Pure Glam Performance Luxury Wash
Size:
8 oz (237 ml)
Pure Glam Performance Luxury Wash is an all-natural, hydrating shampoo that boosts tresses' shine and strength. Conditioning extracts and oils hydrate as they remove impurities for salon-quality results without damaging toxins, sulfates or silicones. We know you'll love this shampoo
just as much as our reviewer did
!
This shampoo's artichoke leaf base promotes richness of color and hair's glossiness. An abundance of polyphenols protect your strands from environmental and sun damage. Plus, Pure Glam's shampoo is also cruelty free, vegan and gluten free.
Tested for 30 days and reviewed by Jeanne:
Please note: Jeanne tested Pure Glam's Performance Luxury Wash along with their Daily Conditioner
I used Pure Glam Performance Luxury Wash Shampoo and Daily Conditioner as my only shampoo/conditioner thirty times over the course of fifty days. I'm 59 and have combination oily/dry skin. My hair is ash blonde, a little thick and graying some at the top and it has always been oily. I've never used a volumizing shampoo and started using conditioner recently because the gray hairs are feeling a little course. Normally I use shampoos specifically for highlighted blonde hair. There are a few things about the product I want to touch on.
The fragrance is very nice, kind of a citrus minty mix, very refreshing. I don't wear perfume and don't foresee a clash of fragrances if I did. Also, it is organic. I've had sensitivity problems in the past with other organic hair products, but no problem whatsoever with these. Some of the ingredients read like your produce market list, pink grapefruit, spearmint, sweat almond protein, etc.
Lastly, I was a little skeptical of the price tag, however, when I consider the results, it's worth it. Let me explain. I always wash my hair every day. Always. With this product, I haven't had to wash my hair as much. I've used two pumps per use about fifty times and still have about half a bottle remaining of each. Sometimes I can now skip washing my hair to the third day. This is unheard of for me.
I've kept my hair short for about 25 years, getting a haircut every three weeks. This product has given me the confidence to change my hairstyle. Yes, I'm letting it grow and haven't cut it for about six weeks. It feels really great.
Here's another plus. I had to go out of town and had to resort to the shampoo in my travel kit, my old cheap stand-by. Wow, the results were unbelievable. Kind of like my hair kept special qualities from the use of Pure Glam Performance Luxury Wash Shampoo and Daily Conditioner. I wouldn't go back to using the old cheap products as I once did, but it's nice to know that the products made a real difference in my hair and is definitely worth the investment.
Got Questions? Contact Us
read more
Our Take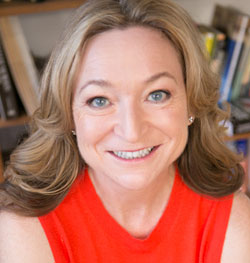 'Tis the season for the annual Truth In Aging best of the best awards. We will be awarding the title of "Best of 2015" to anti-aging skin care products in the categories of Eye Serum or Cream, Marta's Pick, Most Innovative Formula, Product Under $100, New Product Launch, Body Treatment, Hair Product,... read more
Was this review helpful?
Yes
/
No
0 member(s) found this review helpful
water
lauryl glucoside
decyl glucoside
sodium lauroamphoacetate
sodium cocoyl glutamate
betaine
chondrus crispus carrageenan (red algae)
propanediol
glycerin
cynara scolymus leaf extract (artichoke leaf)
hydrolyzed sweet almond protein
sucrose cocoate
caprylyl/capryl wheat bran/straw glycosides
fusel wheat bran/straw glycosides
polyglyceryl-5 oleate
lavandula angustifolia (lavender) flower oil
pelargonium graveolens (geranium) flower leaf oil
salvia officinalis (sage) leaf oil
mentha piperita (peppermint) leaf oil
citrus paradisi (pink grapefruit) peel oil
litsea cubeba (litsea cubeba) fruit oil
mentha spicata (spearmint) leaf oil
glyceryl caprylate
sclerotium gum
xanthan gum
sodium phytate
gluconolactone
sodium benzoate
citric acid This product is cruelty free
vegan and gluten free.